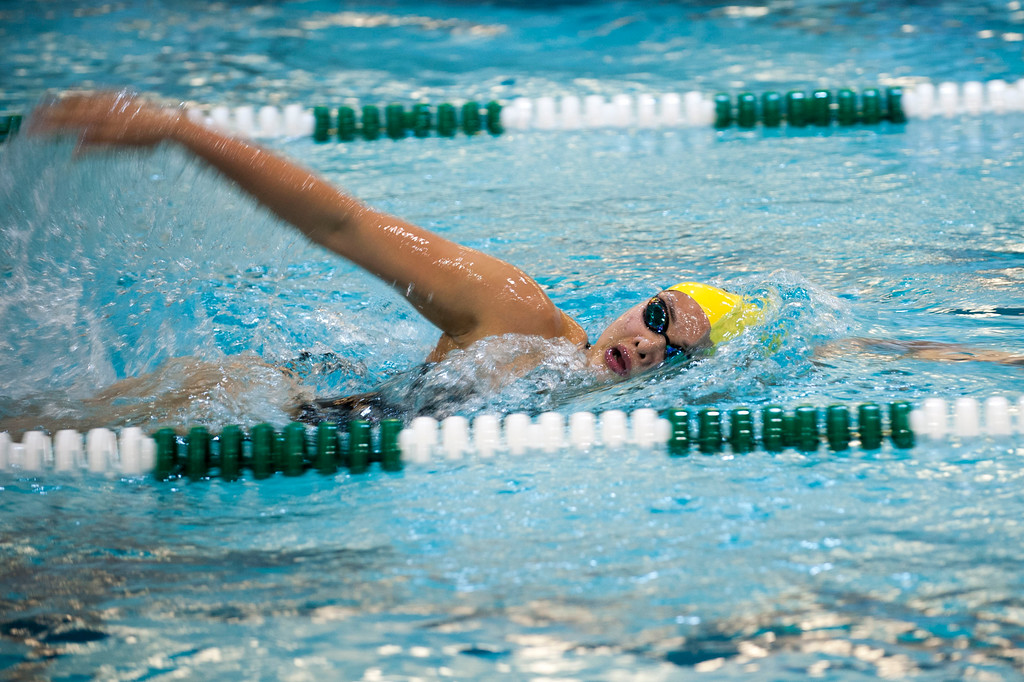 Tigers Sink Pine-Richland
Seniors Jacquelyn Du and Casey Melzer, along with sophomore Eben Krigger, each won two individual events as the North Allegheny girls and boys swimming and diving teams won at Pine Richland on Thursday, January 8.  
The girls won 96-82, and the boys won 96-81. Du won the 100-yard backstroke in a pool-record time of 55.95, and won the 500-yard freestyle in 5:26.97.  Other first-place finishers for the NA girls were freshman Ann Juneau in the 200-yard freestyle (1:59.72); sophomore Eliza Ross in the 200-yard individual medley (2:17.36); junior Gianna Caputo in the 50-yard freestyle (26.09); senior Morgan Soulia in the 100-yard butterfly (58.61); senior Maggie Root in the 100-yard freestyle (55.91); and sophomore Megan Christy in the 100-yard breaststroke (1:13.59). The team of Du, Soulia, Root and sophomore Aimee Verardi won the 200-yard medley relay. Soulia also teamed with Caputo, sophomore Katie Davis and freshman Jordan Ennis to win the 200-yard freestyle relay.
For the boys, Melzer won the 200-yard freestyle in 1:47.71 and the 100-yard butterfly in 54.74, while Krigger won the 50-yard freestyle in 22.47 and the 100-yard breaststroke in 1:03.21.  Other first-place finishers for the boys were senior Greg Arnold in the 200-yard individual medley (2:00.01) and sophomore Max Gonzalez in the 100-yard backstroke (56.71).  In the relays, Arnold teamed with junior Colin MacDonald, junior Gage Halle and freshman Mason Gonzalez to win the 200-yard medley relay, while seniors Dan Meehan, Andrew Lehman, Jake Krivacs and Peter Neal won the 200-yard freestyle relay. Melzer, Arnold, Krigger and Mason Gonzalez won the 400-yard freestyle relay in 3:12.95, just slightly off the pool record time.
In diving, Andrew Doerfler and Jared Ziegler finished first and second respectively for the boys, with Doerfler posting a winning score of 235.65.  Julia Vespoli finished first for the girls with a score of 252.15. For a look at all of Thursday night's results, click here.
The swimmers and divers are next in action on Tuesday, January 13 against Franklin Regional at North Allegheny Senior High School.