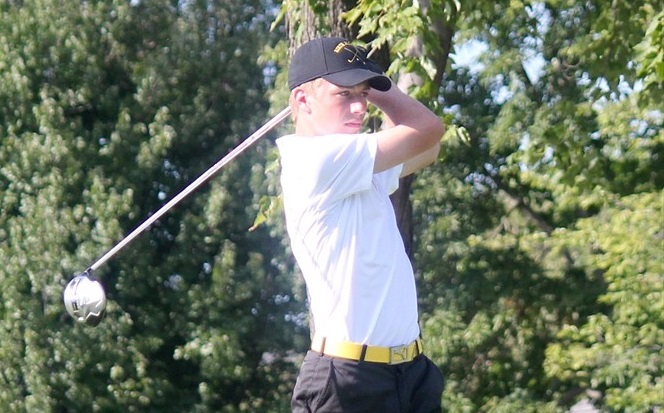 NA Swings Past North Hills, 189-217
The North Allegheny boys' golf team concluded its season on Wednesday afternoon with a 189-217 win over visiting North Hills at Diamond Run Golf Club. The victory was led by senior Pat Narduzzi who shot an even par 35. Adding to the win was senior Ryan Dougherty who posted a 37, while fellow senior Kyle Dewey checked in with a 38. Junior Luke Minsky recorded a score of 39 and senior David Mrazik rounded out the scoring with a 40. All of the NA golfers had better days than the top scorers for North Hills, Nick Smith and Jim Jacobs, who paced the Indians by each shooting a 42.
North Allegheny wraps up the regular season with a 10-5 overall record and 6-4 section mark. Next up is the WPIAL Individual Finals on Tuesday.
Match Summary

NORTH ALLEGHENY - 189
NORTH HILLS - 217



NORTH ALLEGHENY
SCORE
NORTH HILLS
SCORE
Julian Rau
45
Nick Smith
42*
Luke Minsky
39*
John Stuckert
44*
David Mrazik
40*
Ryan Buzzard
65
Pat Narduzzi
35*
Jacob Stuckert
43*
Ryan Dougherty
37*
Tom Brown
46*
Kyle Dewey
38*
Jim Jacobs
42*
TOTAL
189
217