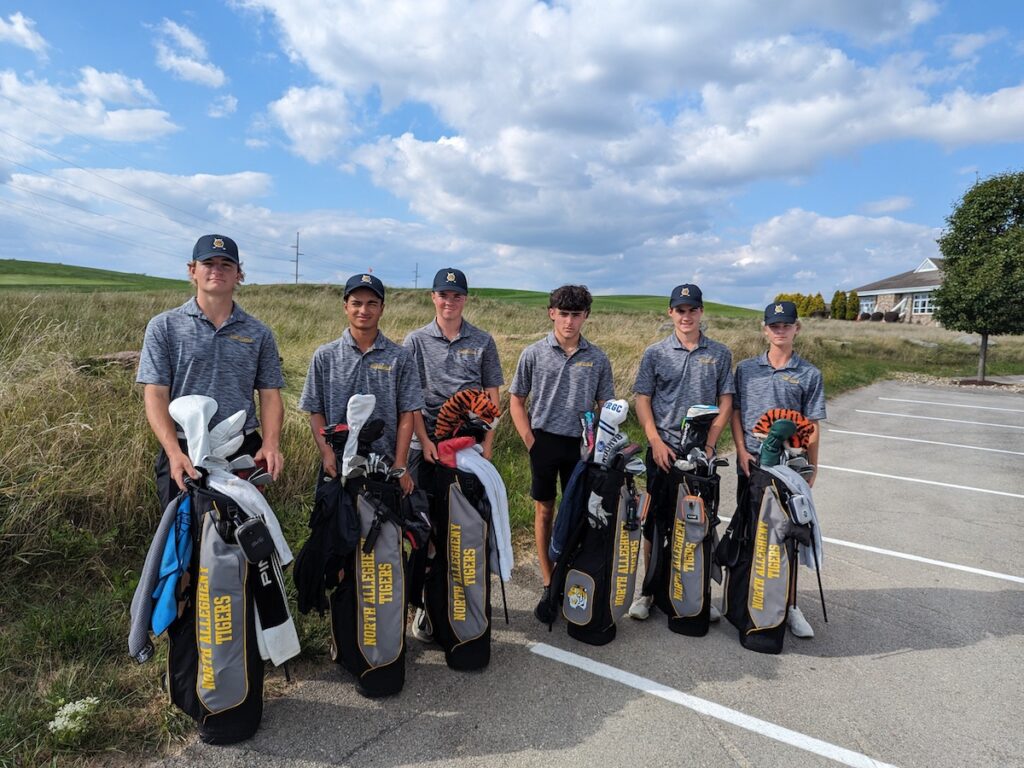 NA Takes 4th Place at WPIAL Class 3A Team Championship
Competing in the WPIAL team championship for the first time since 2015, North Allegheny's bid for a district title came up just short on Thursday at Cedarbrook Golf Course with a fourth-place finish at the WPIAL Class 3A championship. The Tigers totaled a team score of 390, falling 19 strokes behind WPIAL champion Peters Township, who finished with an 11-over par and advances to the PIAA championship on Oct. 18.
The Tigers were led by seniors Jake Watterson and Colin Rende, who each shot a team-best 77. Watterson had a strong finish with a 37 over the back nine.
Junior Chris Hoffman carded a 78, while sophomores Ravi Desai and Colin Ward each shot a 79. Senior Jacob Phrampus also took part at the event and totaled a 93. For a look at all scoring from the WPIAL Class 3A team championship, click here.
Congratulations to head coach Pat Niven and the entire North Allegheny boys' golf team for an outstanding 2023 season. Concluding the team portion of the season, North Allegheny root on Ravi Desai at the PIAA individual championship at Penn State next week.