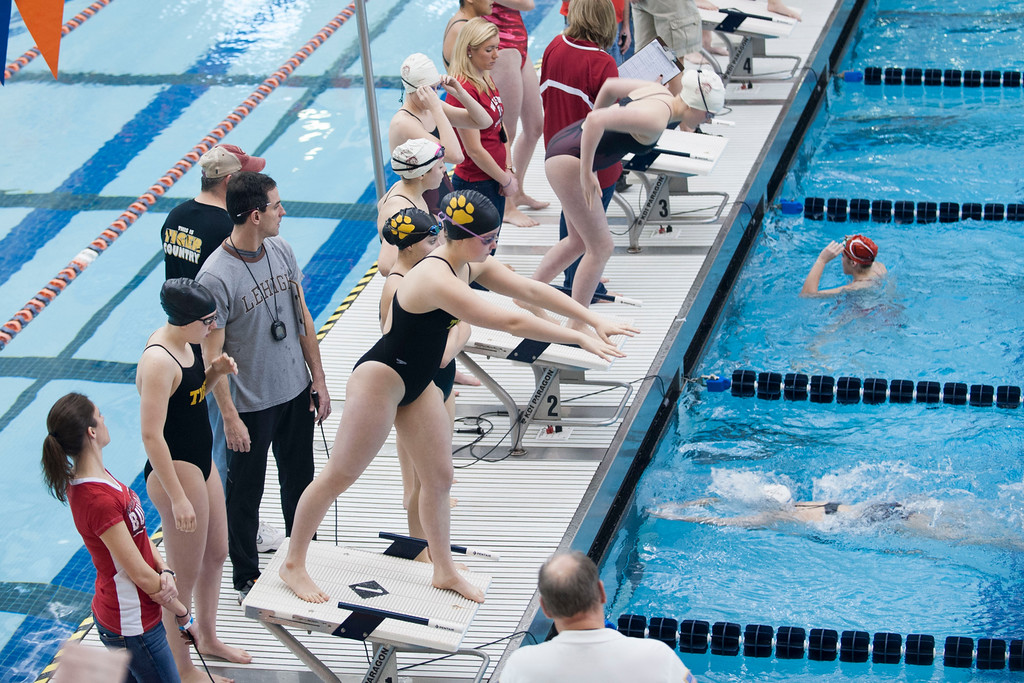 NA Takes First Place At Bucknell Invitational
Seniors Jacquelyn Du and Morgan Soulia each won individual events and were part of the victorious 200-yard medley, 200-yard freestyle and 400-yard freestyle relay teams as the North Allegheny girls finished first at the Bucknell Invitational at Bucknell University over the weekend.  Sophomore Eben Krigger won the 500-yard and 200-yard freestyle events for the boys, who also finished first at the eight-team meet that featured some of the top high school swimmers in the state.
The girls finished with 612 points, comfortably ahead of second-place Hershey's 518 points.  The boys finished with 567 points, with Hershey finishing second with 387.  The other competing high schools were Parkland, Emmaus, Cumberland Valley, Muhlenberg, Wyoming Valley and Wilson.
For the girls, Du finished first in the 100-yard backstroke in 56.25, and Soulia won the 200-yard individual medley in 2:07.36.  Senior Kayla Churman also recorded a first-place finish, winning the 100-yard butterfly in 59.93, and she teamed with Du, Soulia and junior Erin Kuhn to win the 200-yard medley relay in 1:48.47.  The winning 200-yard freestyle relay team of Du, Soulia, junior Katie Wright and sophomore Lauren McGrath won its event in 1:38.24.  The same group won the 400-yard freestyle relay in 3:36.24.
For team results at the Bucknell Invitational, click here.  For individual results, click here.
The swimming and diving teams return to action on Thursday, January 8 at Pine-Richland.