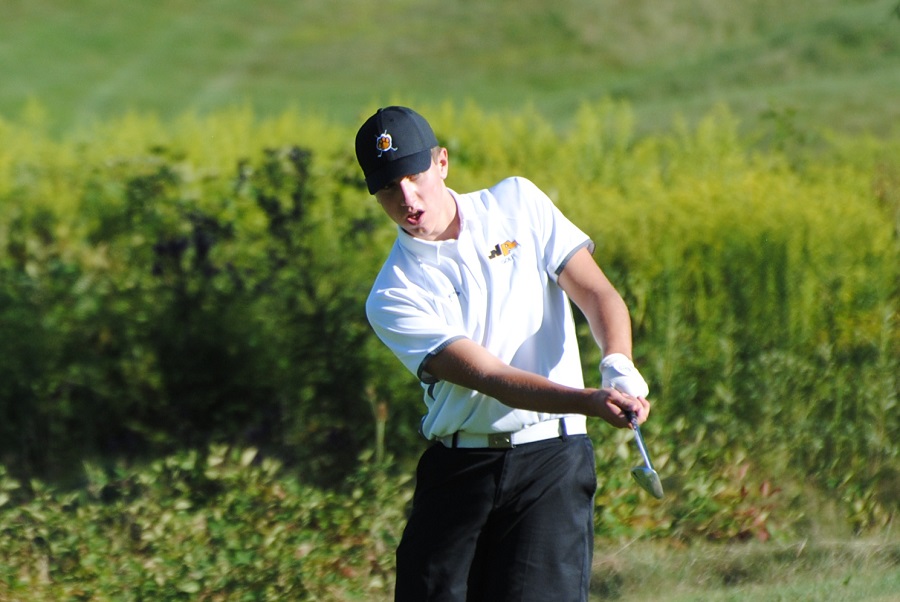 NA Tops Butler For Section Victory, 197-211
The North Allegheny boys' golf team host section rival Butler on Wednesday and came away with a 197-211 victory.
North Allegheny was led by junior Mike DeLucia with a 2-over par 37. Adding to the win was senior Scott Fitzgerald with a 38, junior Adam Steinmetz with a 40, Peter Canovali checked in with a 41 and J.J. Dopkosky carded a 42. Butler was paced by Braden Setnar's 37.
North Allegheny improves to 8-5 overall and 5-4 in the section. Six members of the team will travel to Fox Chapel Field Club to play in the Fox Chapel invitational this afternoon.
Match Summary
NORTH ALLEGHENY - 197
BUTLER - 211

NORTH ALLEGHENY
SCORE
BUTLER
SCORE
Scott Fitzgerald
38
Braden Setnar
37
Mike Delucia
37
Parker Worsley
45
Adam Steinmetz
40
Tyler Robinson
52*
J.J. Dopkosky
42
Collin Patterson
42
Peter Canovali
41
Lucas Slear
46
Portland Canovali
45*
Tyler Figlioli
41
TOTAL
197
211
Dylan Fitzgerald
41
Carson Stein
44
Caden Farrell
43
Zander Downing
48