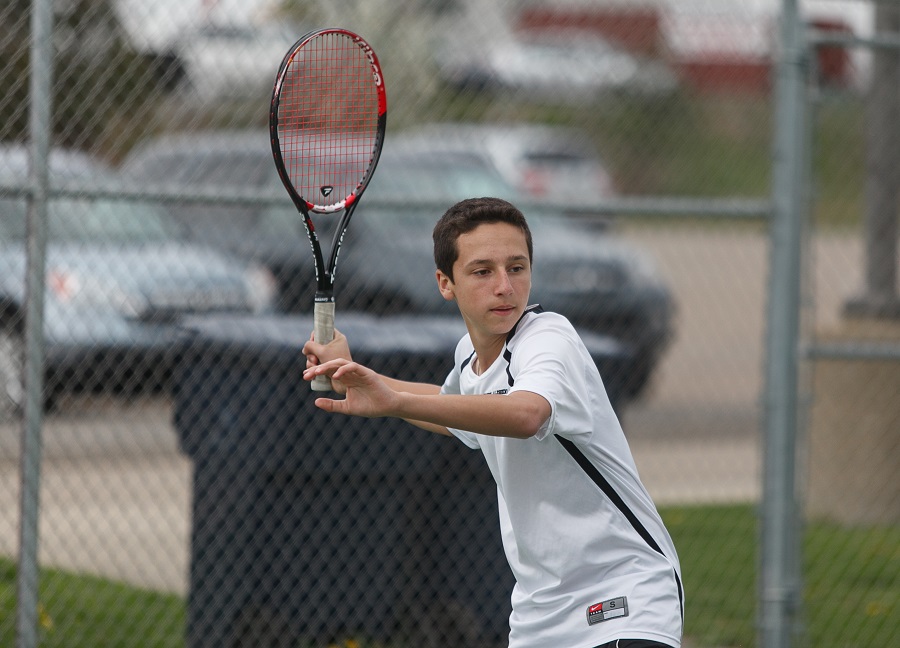 NA Tops Moon In Section 2 Play, 5-0
The Moon Area Tigers traveled to Wexford to take on their North Allegheny contemporaries Tuesday afternoon as Section 2 play resumed following a short spring break. The end result was a 5-0 North Allegheny win, with all matches ending in straight sets.
The first NA Tiger point was recorded by sophomore Richard Hofmann at number two singles, followed shortly thereafter by fellow sophomore Ivan Voinov at number three singles.  Freshmen Mark Chuirazzi and Jerry Huang clinched the match at number two doubles followed within seconds by senior Andrew Xu and sophomore Andrew Chuirazzi at number two doubles.  Rounding out play, senior Jared Isaacs tamed the talented Logan D'Angelo at number one singles.
The Tigers improve to 5-2 on the season and 3-0 in Section 2 play.  Tuesday afternoon they welcome Hollidaysburg to the NASH courts, with match time scheduled for 3:30 PM.
Match Summary 3/29/2016
North Allegheny—5   Moon—0
Singles
#1 Jared Isaacs (NA) def. Logan D'Angelo (Moon) 6-0, 6-1
#2 Richard Hofmann (NA) def. Nick Magnelli (Moon) 6-0, 6-0
#3 Ivan Voinov (NA) def. Jaron Skow (Moon) 6-0, 6-1
Doubles
#1  Andrew Xu/Andrew Chuirazzi (NA) def. Nikhil Maheshwari/Avant Shesty (Moon) 6-1, 6-3
#2  Mark Chuirazzi/Jerry Huang (NA) def. Akshay Anand/Garrett Ley (Moon) 6-1, 6-3