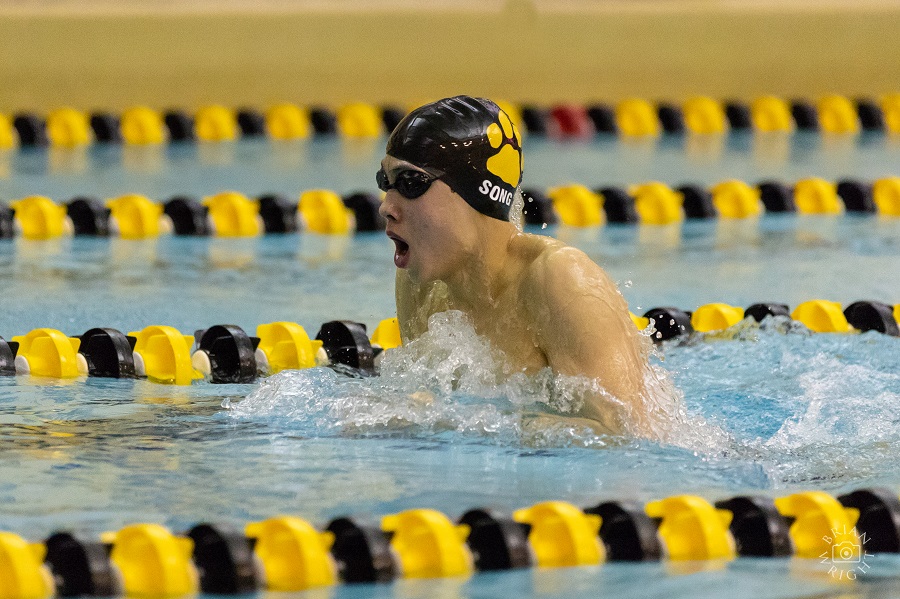 NA TRIUMPHANT AGAINST PINE-RICHLAND
The North Allegheny Tigers Swimming and Diving Team returned home triumphantly, defeating the Pine-Richland Rams.  The Lady Tigers won by the score of 104-77, while the NA Boys got the 104-80 win.
The girls started off the night with a sweep of the 200 Medley Relay, with the team of Lexi Sundgren, Ella Ogden, Molly Smyers and Lily Courville touching first.  Torie Buerger was a double winner, taking the 200 IM and the 100 Fly.  Olivia Kraus got the win for the 200 Free, Isabella Dietz touched first for the 500 Free, Kara Mihm owned the 100 Back and Vivien Li won the 100 Breaststroke.  For the Freestyle Relays, the 200 was won by the team of Sundgren, Ogden, Buerger and Smyers, while the team of Courville, Ogden, Sundgren and Michaela Hinkson secured the victory for the 400.
The boys started the same way as the girls, sweeping the 200 Medley Relay.  The winning team was composed of Rick Mihm, Ethan Song, Jacob McCarran and RJ Swanson.  For the individual events, Mihm sprinted first on the 50 Free, Song took the 100 Fly, Josh Galecki touched first for the 500 Free and Tim Compton was victorious in the 100 Breaststroke.
The Diving Team finished strong for this meet.  For the girls, Zoe Ky took first place, Olivia Schenk got 3rd, and Maddie Whitewolf finished fifth.  The boys took the top two spots, with Will Schenk securing first place and Lucas Rodgers taking second.
Next up is a meet at home against Bethel Park on Tuesday, January 28.  The meet starts at 5 p.m. with diving.