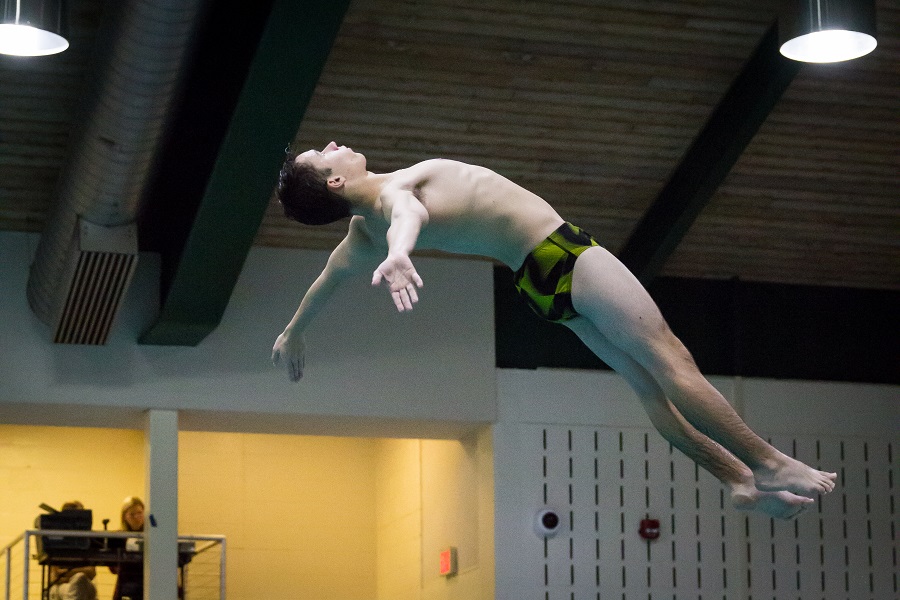 NA Victorious At Pine-Richland
The North Allegheny swimmers and divers continued their winning ways at the expense of the Pine Richland Rams.  The girls team swam to a hard fought 95 – 89 victory while the boys team glided to a 102 – 71 victory.
The girls 200 Medley Relay team of Ann Juneau, Serena Yan, Mary Flavin and Haley Miller got the team off to a fast start.  Ann Juneau then followed up with a victory in the 200 Free.  Fellow freshmen Lilly Courville and Haley Miller finished 2nd and 3rd in the 200 IM.  Lila McGrath then glided to a victory in the 50 Free.  Marlyn Root came in a close second in the 500 Free.  The 200 Free Relay turned out to be one of the more exciting races of the evening.  Lila McGrath, Nicole Marnell, Marlyn Root and Olivia Krause were out touched at the wall by .02 seconds.  Lila McGrath, Haley Miller and Sydney Monteparte helped seal the victory for the girls team with a 1, 2, 3 finish in the 100 Breast.  To finalize the victory the 400 Free Relay team of Nicole Marnell, Olivia Laun, Kate Dunaway and Serena Yan easily outdistanced the remaining teams.
Andrew Zhang led the boys team with two pool records.  His 50 Free and 100 Back times were pool record setting times.  RJ Swanson won the 100 Fly while Tim Compton won the 100 Breast followed closely by Andrew Yang.  The boys had several close second place finishers with Richard Jensen finishing second in the 200 Free, Andrew Yang in the 200 IM, Audric Pastor in the 500 Free and Patrick Upton in the 100 Free.  The relay teams continued dominate.  Tolik Borisov, Andrew Yang, Tim Compton and Patrick Upton won the 200 Medley Relay.  Joel Songer, Josh Galecki, Richard Jensen and Jacob McCarron won the 200 Free Relay and RJ Swanson, Josh Galecki, Tolik Borisov and Andrew Zhang won the 400 Free Relay.
Olivia Schenk led the girls divers with her first place finish.  Dennis Knepp, Lucas Rodgers and Liam Cross finished 2nd, 3rd and 4th on the boys team.
The team travels to Wilkes Barre on January 12 – 13 for the All American Invitational.