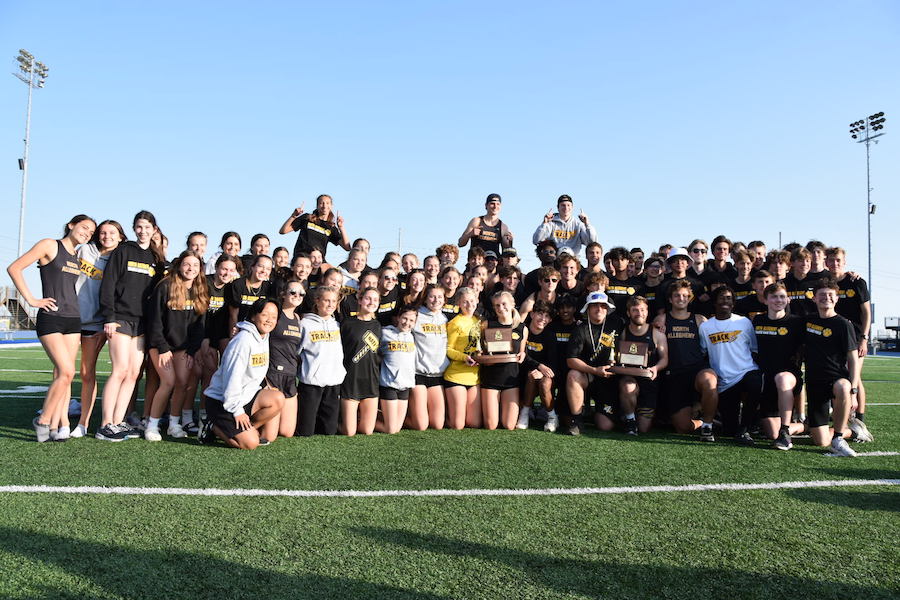 NATF Boys, Girls Both Win WPIAL Titles
The North Allegheny boys' and girls' track and field teams both won WPIAL Class AAA titles on Tuesday afternoon at West Mifflin High School. For the boys' team, it's a league-high 14th WPIAL crown and first since 2019. The Tigers were 84.5-66.5 winners over Mt. Lebanon, 84-66 victors against Seneca Valley, and won 94-56 versus Butler.
The Lady Tigers laid claim to their second consecutive WPIAL championship and 13th overall. The NA Girls were 87-63 winners over Norwin, 87-63 victors against Canon-McMillan, and won 107-43 versus South Fayette.
Individually for the NA Boys, first-place performances were turned in by senior A.J. Foulk (300m Hurdles), sophomore Jack Bertram (800m Run), senior Ryan Handron (Pole Vault) and sophomore Jack Yatchenko (Shot Put). The 4×800 Relay and 4×100 Relay combos also took first place.
WPIAL silver medals were seized by senior Owen Curran (100m Hurdles), Bertram (1600m Run), sophomore Zach Nash (400m Dash and 200m Dash), senior Jackson Pajak (800m Run) and senior Gregory Kossuth (3200m Run). The 4×400 Relay also placed second. Third-place efforts were delivered junior Khiryn Boyd (100m Dash), Bertram (3200m Run) and Curran (High Jump).
The Lady Tigers saw WPIAL championship performances from sophomore Wren Kucler (1600m Run and 800m Run), sophomore Isabella Costa (400m Dash), senior Grace Rowley (3200m Run), freshman Lindsay Breneman (Pole Vault) and senior Alaina Fantaski (Javelin Throw). The 4×800 and 4×400 Relay teams each took first-place honors as well.
Second-place efforts were provided by sophomore Robin Kucler (1600m Run and 3200m Run), freshman Mackenzie Winning (400m Dash) and Costa (High Jump). The 4×100 Relay quartet also picked up silver medals. Garnering third place was junior Eva Kynaston (1600m Run), junior Erin McGoey (3200m Run), senior Ava Como (Pole Vault), senior Amy Yang (Discus) and junior Jamie Frisco (Shot Put).
For a look at all individual results from the WPIAL Class AAA team championships, click here.