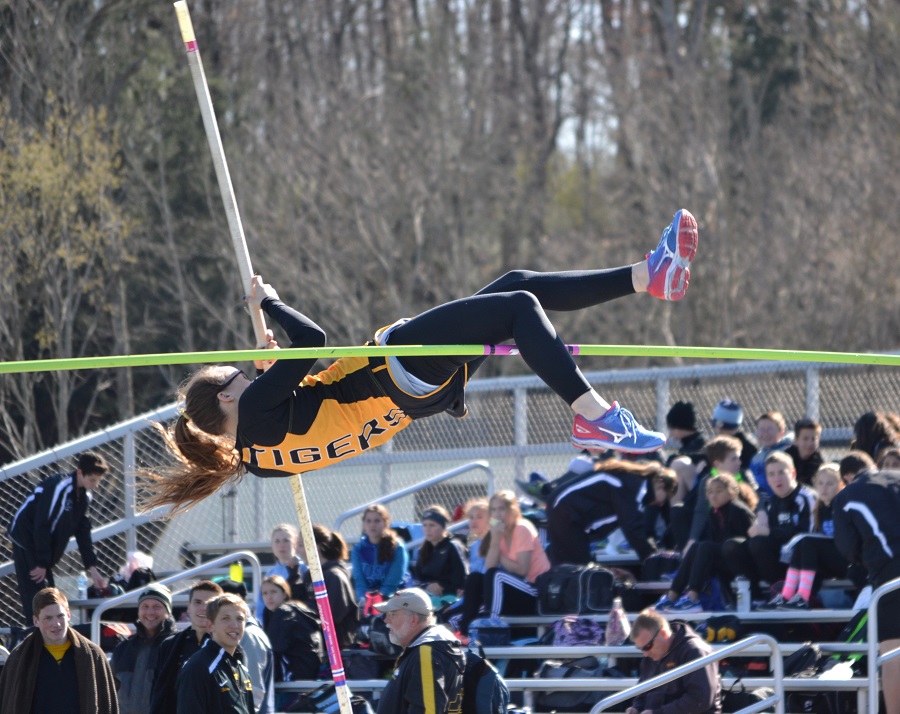 NATF Posts Double Wins
The North Allegheny Track & Field teams competed with commanding style against Pine Richland and North Hills in their final home meet of the regular season on Wednesday.  Securing at least three wins in the meet for the Lady Tigers included Autumn Baldwin in the  100m & 200m Dashes as well as being a member of the 4x100m Relay.  Sprinter Anna Verardi was able to secure wins in the 200m Dash, 400m Dash and the 4x400m Relay.  Fielder Morgan Treser posted wins in the Shot Put, High Jump and Discus.
The Boys had equal success and remain unbeaten in their sectional meets.  Sprinter Dane Colaizzi placed well in the 100m, 200m and 4x100m Relay.  Caleb Schaelchlin won the 400m Dash and was a member of the 4x400m and 4x800m Relay teams.  Ijhad Bonner performed well on the track and in the field placing in the 100m Dash, 4x100m Relay and the High Jump.  Josh Sanders was able to jump to top finishes in the Triple Jump and Long Jump and being a member of the winning 4x100m Relay team.
The Tigers travel to Fox Chapel on Tuesday for their final sectional competition.  They will compete against Fox Chapel and Shaler.  Meets starts at 3:30.