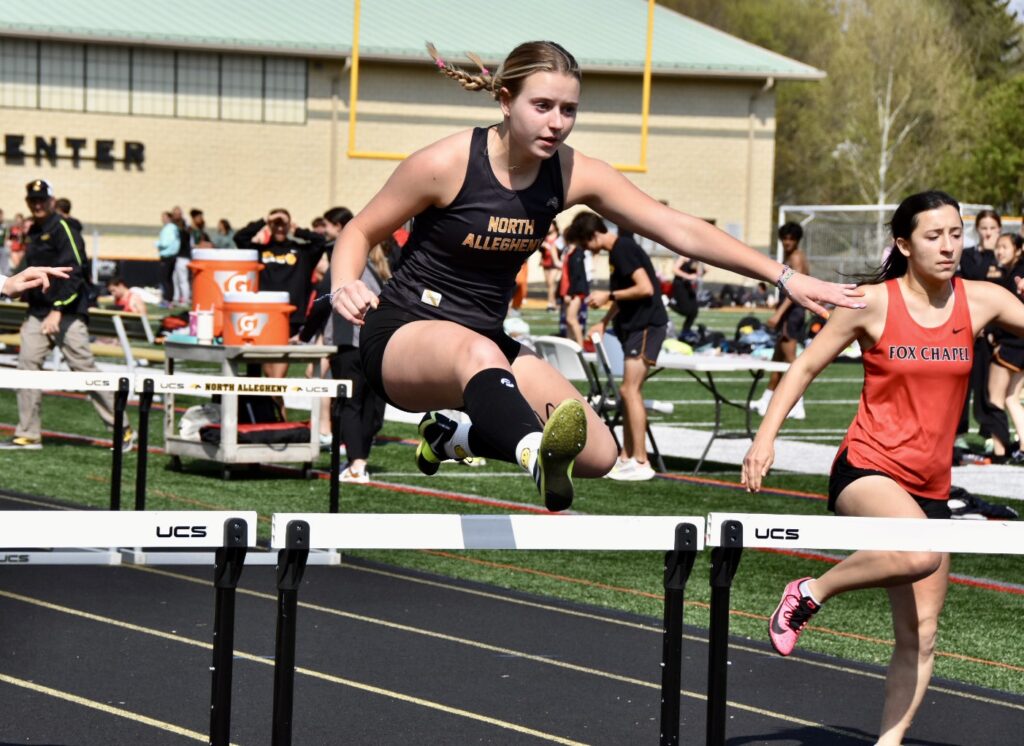 NATF Sweeps Pine-Richland, Fox Chapel To Secure Section Titles
The North Allegheny track and field team earned a pair of sweeps in both boys and girls action on Tuesday afternoon against section rivals Pine-Richland and Fox Chapel. NA's sweep secured an undefeated and outright section title for the Lady Tigers. The NA Girls topped PR, 113-37, and defeated FC, 123-27. The NA Boys defeated PR, 99-51, and beat FC, 120-30, to finish as co-section champs with Butler.
For the Lady Tigers, first-place performance were turned in by senior Ava Como (Pole Vault and Triple Jump), sophomore Isabella Costa (400m and Long Jump), senior Lucia Wells (100m), freshman Maya Currie (200m), sophomore Wren Kucler (1600m), sophomore Robin Kucler (3200m) and senior Alaina Fantaski (Javelin). All three relay teams also placed first for the NA Girls.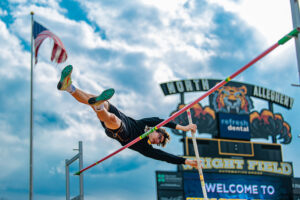 The NA Boys saw first place efforts courtesy of senior Dylan Murray (Long Jump and Triple Jump), senior Owen Curran (High Hurdles), junior Khiryn Boyd (100m), sophomore Zach Nash (400m), senior Jackson Pajak (800m), sophomore Jack Bertram (1600m), senior Gregory Kossuth (3200m) and senior Ryan Handron (Pole Vault). The 4×800 relay team also took first place.
The NA Boys conclude the section slate with a 5-1 record and the Lady Tigers finish with a 6-0 section mark. The varsity NATF team will prepare for the WPIAL Team Semifinals on Tuesday, May 2.