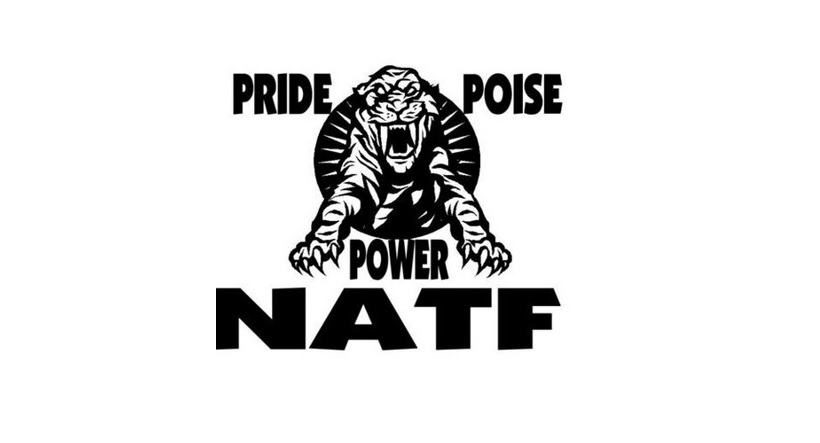 NATF Wins Big On Senior Day
The seniors of NATF were recognized at their final home meet of the season.  Both NATF teams took full advantage of the favorable weather conditions and rallied to give their beloved seniors a victorious senior-send-off in roaring fashion.
The NA Boys defeated the North Hills Indians 136-14 and the Rams of Pine Richland 102-48.  The Tigers were able to claim first place against both teams in five of the seven field events.  Dwayne Taylor won the long jump with a leap almost an entire foot longer than the rest of the field.  Isaac Burt posted the winning High Jump performance.  Christian Duckworth won the Pole Vault with his best performance of the season so far.  Patrick Keenan was the only Tiger to win two events against both teams, in the Shot Put and Discus Throw.   On the track, hurdlers Ben Pizon and Eric Ghilani each won a race in the High Hurdles race and 300 Intermediate Hurdles, respectively.  Khyrin Boyd outsprinted the field in the 100m Dash.  Individual winners for the distance crew included Zane Kinne in the 800m Run and senior Drew Kollitz in the 3200m Run.
The Lady Tigers had to battle Pine Richland right to the last couple of events to earn enough points to declare victory, 83-67. They also beat North Hills 141-9.  In the 100m Hurdles race it came down to Aveline Plenter's finish line lean to win the race, beating her rival by a mere .01 second.  Lola Akindele outsprinted her opponents in the 100m Dash.  Ginger Tegtmeier held off a charging field of hurdlers and secured a win in the 300m Hurdles Race.  Jenna McConnell earned 1st place in the Triple Jump, as did Abby Barton in the Pole Vault.  In the throwing events, Jackie DiGiacomo took care of business in the Discus and so did Hannah Ziegler in the Javelin, each winning their respective events.
A job well done by the Tigers at this meet.  Each team will prepare for the Butler Invitational.  The Boys competition will be held on Friday and the Girls competition is scheduled for Saturday.