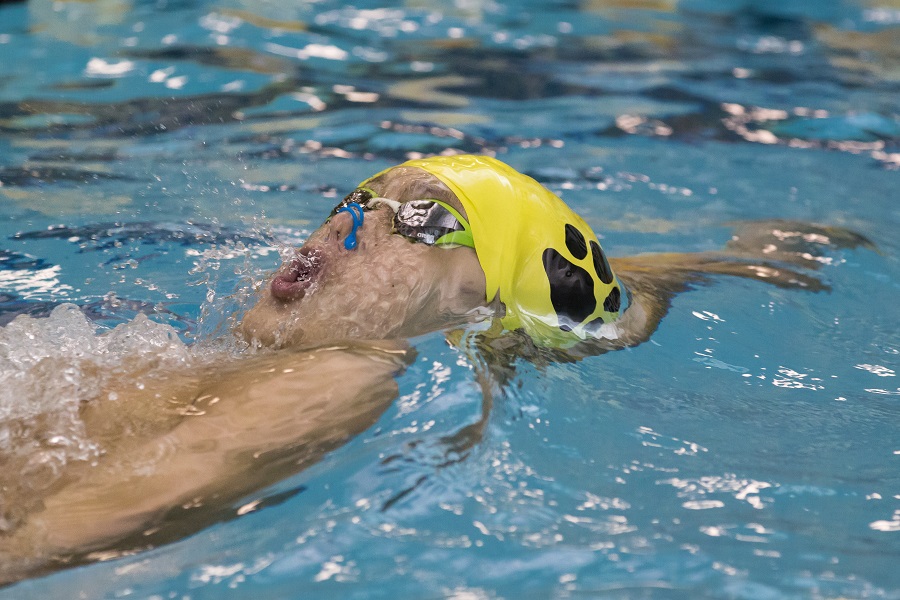 Nine Pool Records Set by NA Boys at Fox Chapel
The North Allegheny boys team continued their record pace in a 1st place finish over Fox Chapel, Moon Area and Seneca Valley at the Fox Chapel Invitational.  The boys team set nine pool records, with three relay and six individual. The girls team finished a close 2nd place behind the Seneca Valley team.
The relay records were : Rick Mihm, Jacob McCarron, Tolik Borisov and Joel Songer in the 200 Medley Relay ; Matt Kuhn, Joel Songer, Jack Wright and Andrew Zhang in the 200 Free Relay ; Andrew Zhang, Jack Wright, Rick Mihm and Mason Gonzalez in the 400 Free Relay.  The individual records were set by Mason Gonzalez in the 200 Free, Andrew Zhang in the 200 IM, Joel Songer in the 50 Free, Jack Wright in the 100 Fly, Rick Mihm in the 100 Free and Jerry Chen in the 100 Breast.  In one of the most exciting races of the meet Josh Galecki closed in the final 25 yards to win the 500 Free by about .2 second.
The girls team won all three relays starting with Torie Buerger, Ann Juneau, Molly Smyers and Kristine Mihm winning the 200 Medley Relay.  Torie Buerger, Kristine Mihm, Lila McGrath and Mary Flavin won the 200 Free Relay and Torie Buerger, Lila McGrath, Mary Flavin and Molly Smyers won the 400 Free Relay.  Lila McGrath touched first in the 200 Free while Torie Buerger won the 100 Fly.
The team returns to North Allegheny on Thursday, January 4th, with a dual meet against Shaler.  The meet begins at 6pm.