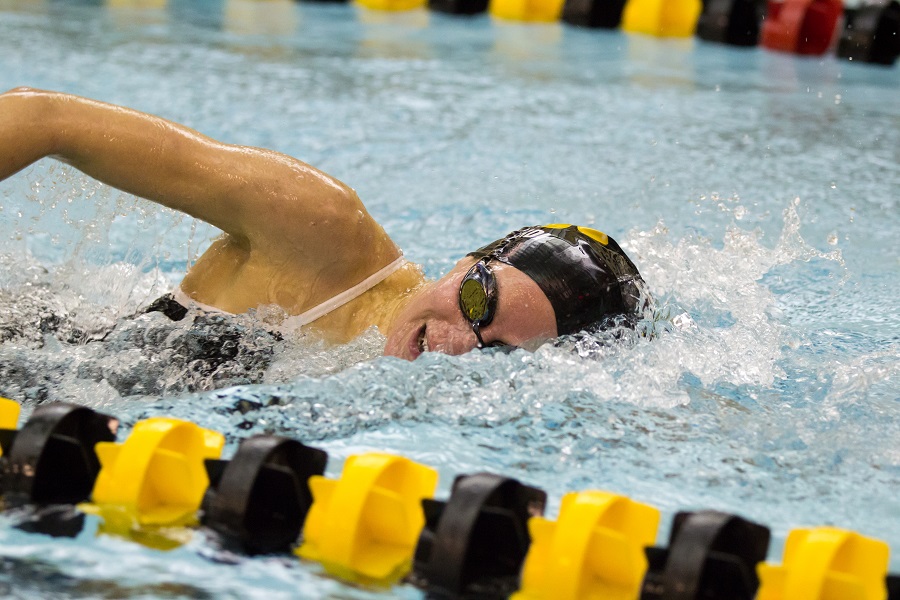 North Allegheny Cruises Past Hampton
The North Allegheny swim team returned to Section 2 competition with a convincing win over Hampton.  With wins in every event, the boys' team won by the score of 93 – 70 while the girls' team cruised to a 102 – 78 victory.
While winning every event, the boys swam to a 1-2-3 finish in three individual events.  In the 200 IM, Jack Wright touched first, with Audric Pastor second and Eric Staab third.  Jack Wright also finished first in 100 Fly, followed by Brett Edwards and Joel Songer rounding out the top three.  In the 100 Breast, NA swimmers Eben Krigger, Maxwell Gonzalez and Andrew Yang completed a 1-2-3 sweep. Josh Galecki won the 200 Free.  Matthew Kuhn won both the 50 Free and the 100 Free, while Thomas McCaffrey won the 500 Free.  Maxwell Gonzalez won the 100 Back.  Maxwell Gonzalez, Thomas McCaffrey, Eben Krigger and Joel Songer led off the boys' events with a win in the 200 Medley relay.  Brett Edwards, Josh Galecki, Jack Wright and Eric Staab touched first in the 200 Free Relay and Matthew Kuhn, Josh Galecki, Brett Edwards and Joel Songer completed the boys' events with a 400 Free Relay victory.
The girls' team had a 1-2-3 finish in the 100 Free and the 500 Free.  Lila McGrath won the 100 Free, followed by Emma Kunzmann and Olivia Laun.  Ann Juneau finished first in the 500 Free, followed by Aimee Verardi and Anna Verardi.  Torie Buerger won both the 200 Free and the 100 Back.  Lauren McGrath won the 200 IM while Kristine Mihm won the 50 Free.  The girls won both of the Freestyle Relays.  Mary Flavin, Kristine Mihm, Marlyn Root and Anna Verardi swam to victory in the 200 Free Relay and Aimee Verardi, Kathyrn Davis, Torie Buerger and Marlyn Root touched first in the 400 Free Relay.
In diving competition, Nathan Zeigler, Dennis Knepp and Trey Serbin took the top three spots in the boys' competition and Alexa Brennan finished second in the girls' completion.
The next meet is Thursday, January 26, when NA hosts Mars for a Section 2 event.