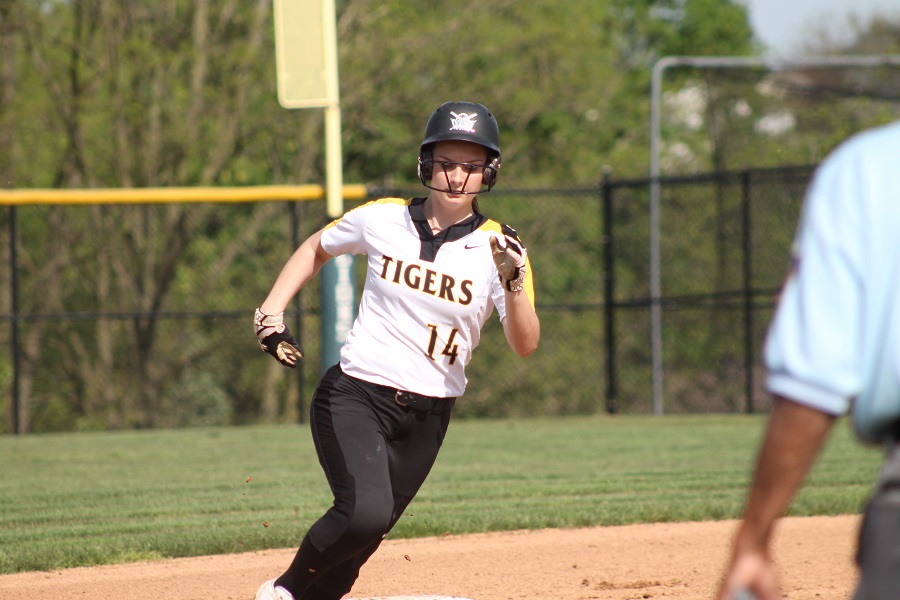 NA Runs Away From South Fayette in 5-Inning Victory
The Tigers' offense came alive for a 12-1 victory over the South Fayette Lions on Monday afternoon in non-section play. North Allegheny tallied a total of 17 hits in five innings of play, led by seniors Rachel Martindale and Kristen Chomos, who each went 3 for 3 and produced four RBIs a piece.  Martindale smacked a three-run triple to left field in the third.
Freshman Alaina Whipkey, junior Audra Sapp, and senior Regan Brodine also had big days at the plate; Whipkey went 3 for 4 and drove in two runs in the third.  Sapp went 3 for 4 with one RBI, and Brodine went 2 for 3 with an RBI.  Junior Lauren Harris also had multiple hits on the day.
Sapp pitched a complete game for the Tigers, allowing only one run on three hits.  She struck out three batters and walked none.
The Tigers will host out-of-section opponent Erie McDowell on Wednesday at 4:00.  This will be their final regular season game.
Box Score - Softball vs. South Fayette- 05/06/2019
| Score by Innings | 1 | 2 | 3 | 4 | 5 | 6 | 7 | R | H | E |
| --- | --- | --- | --- | --- | --- | --- | --- | --- | --- | --- |
| North Allegheny | 2 | 2 | 5 | 0 | 3 | X | X | 12 | 17 | 2 |
| South Fayette | 0 | 0 | 0 | 1 | 0 | X | X | 1 | 3 | 0 |
WP - Audra Sapp (1-0) LP - N/A