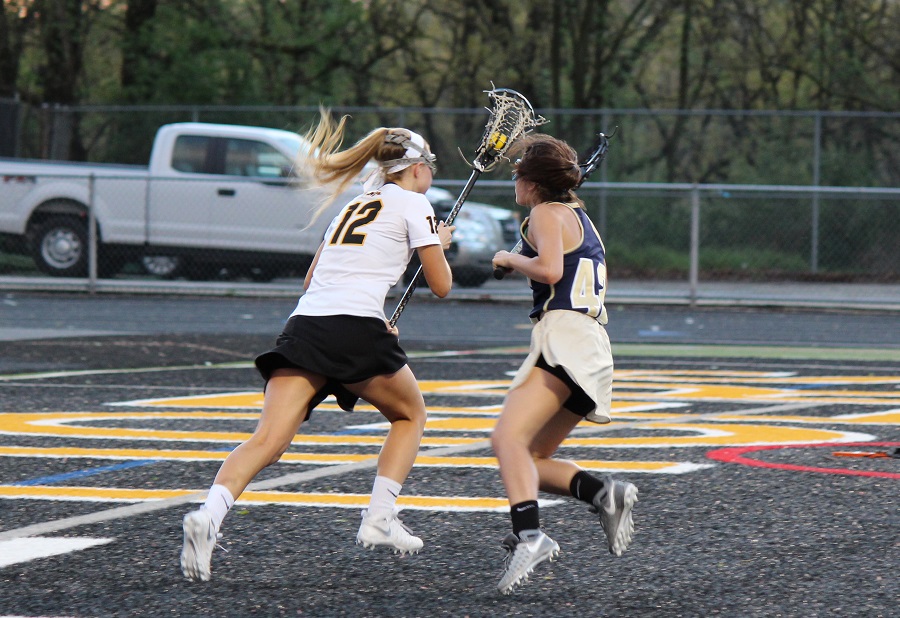 North Hills Upends Tigers, 9-8
The North Allegheny girls' lacrosse team fell to the North Hills Indians, 9-8, on Wednesday night in the Section 3-AAA finale. Senior Abby Washabaugh scored a team-high three goals, followed by sophomore Brooke Ferringer who netted a pair of markers. Valerie Davis, Nicole Atkinson and Paige Jones all scored goals for NA as well.
Atkinson and Jones played tough on defense in late on the first half, protecting goalie Katie Shideler who made some spectacular saves in net. Julia Puntil, Bethany Schreiber and Maya DiSora had strong defensive skills in front of the goal as well.
North Allegheny ends the regular season with a record of 6-8 overall and 5-7 in section play.