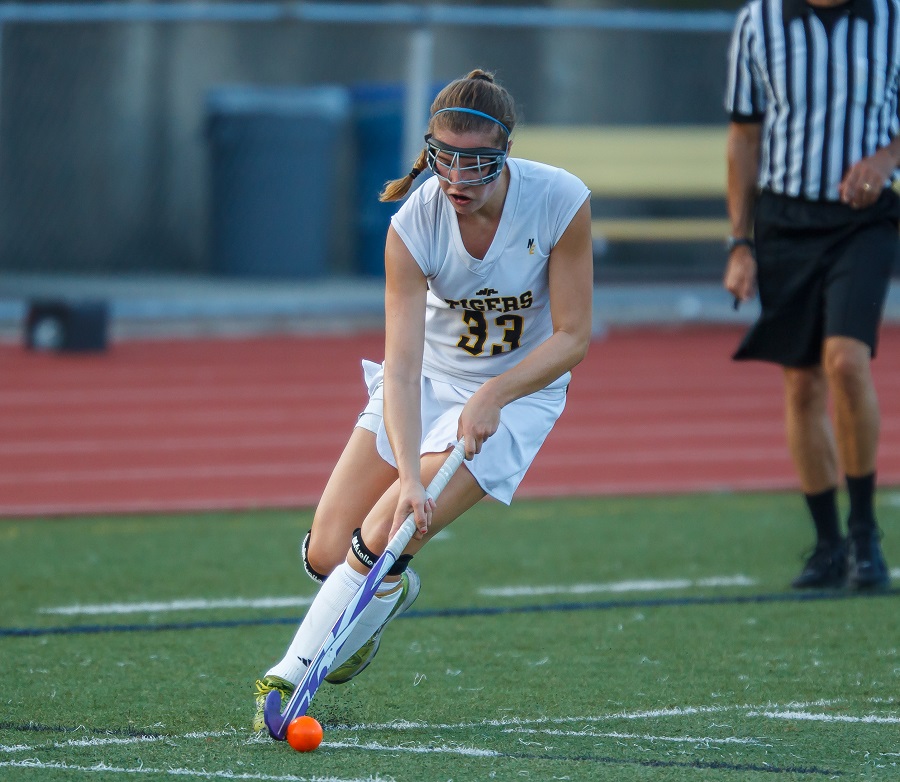 Numerous Postseason Awards For WPIAL Champion Tigers
The WPIAL champion North Allegheny Tigers had three players selected to the WPIAL Class AAA Field Hockey Team.  Senior forward Jessica Brandon, senior midfielder Megan Guzzardi and senior forward Kailey Vogl been picked to the Class AAA postseason team.
Brandon was North Allegheny's leading scorer, topping the team with 23 goals and 17 assists.  A valuable member of the team on both offense and defense, Guzzardi tallied 12 goals and 10 assists to go along with countless steals out of the midfield. A pivotal part of North Allegheny's success on penalty corner attempts, Vogl scored 11 goals and finished second on the team with 12 assists. All three players were selected to the Class AAA Section 1 All-Star Team.
Additional to Brandon, Guzzardi and Vogl, senior midfielder Hannah Downing and senior goalie Isley "Chip" Smith were also named to the All-Section 1 Team. Receiving honorable mention recognition were senior midfielder Nicole Burns and senior midfielder Kendra Downey.
Congratulations to the North Allegheny field hockey team for its collective and individual success this season!