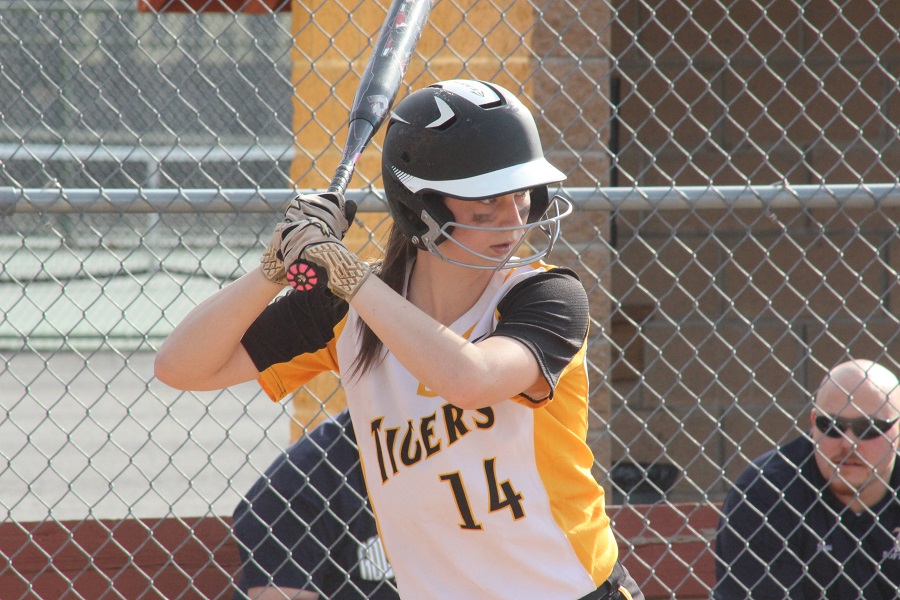 Postseason Recognition For Rachel Martindale, 4 Tigers Named All-Section
The postseason accolades continue to accumulate for standout shortstop Rachel Martindale. The North Allegheny sophomore was recently named to the 2017 All-Area Team by the Pittsburgh Post-Gazette and was selected to the Tribune Review's Terrific 10 all-star team. Martindale, who received all-state laurels on the basketball court this past winter, continued her sterling sophomore campaign in the spring by batting a team-best .442 on the softball diamond. She added a team-leading five home runs, 11 doubles, 31 RBI and 35 runs scored. Additionally, the University of Pittsburgh recruit garnered first-team All-Section 3 recognition by the Big 56 Conference.
Joining Martindale on the Big 56 Conference all-section team were teammates Shannon Hamm and Brooke Serbin as second-team selections, and junior Anna Pilotta as an honorable mention pick. Hamm, a quick-footed and sure-handed outfielder, batted .304 with 10 RBI for the Tigers. Serbin, who also saw time in right field, pitched a team-best 65.1 innings and led the NA pitching staff with seven wins. Pilotta was a reliable hitter near the top of the order for the Tigers and trailed only Martindale in batting average, posting a sparkling .371 mark this season with nine RBI's and 28 runs scored.
All four players helped propel the North Allegheny softball team to a 14-win season and an appearance in the WPIAL semifinals and PIAA playoffs.