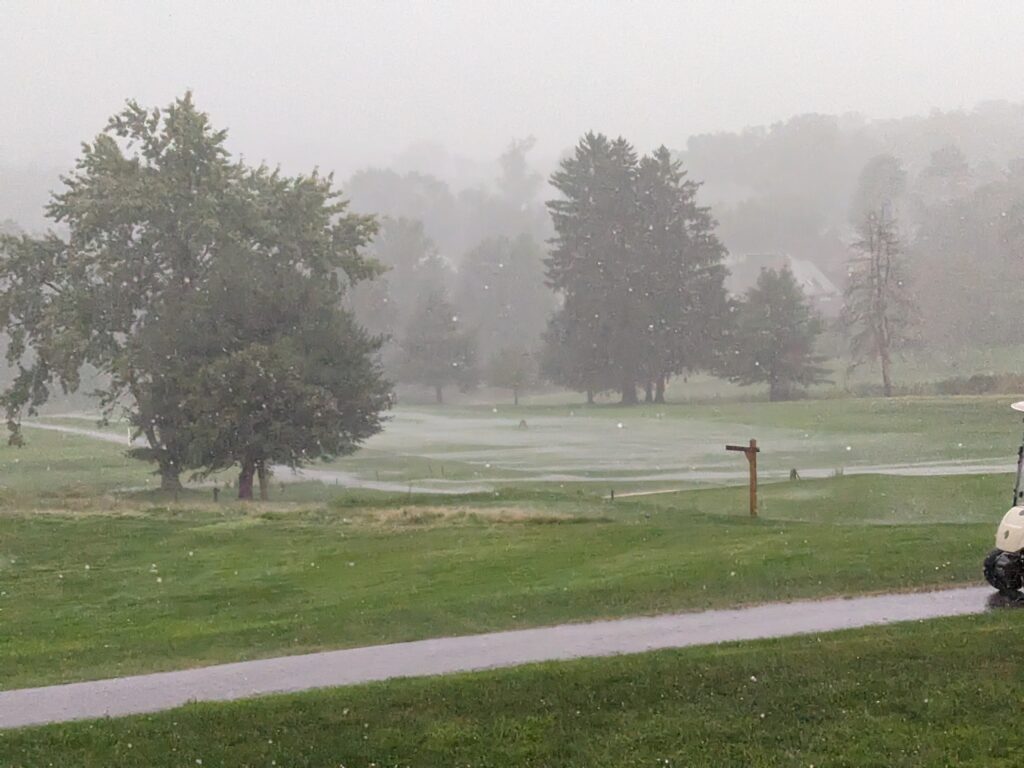 Rain Puts Damper On NA Winning Streak
On a soggy Thursday afternoon at North Park Golf Course, the North Allegheny boys' golf team hosted the Pine-Richland Rams in a section contest. With four the six golfers done for the day, and still two golfers remaining on the course, the skies opened and ended golf for the evening. The match resumed Friday morning and concluded with a narrow defeat for the Tigers, 189-190.
NA was led by sophomore Colin Ward with a 1-under par 35. The Tigers kept things tight thanks to an even par 36 from junior Chris Hoffman and a 38 by sophomore Ravi Desai. Sophomore Liam Cooper shot a 39 and senior Jake Watterson added a 42. Pine-Richland was paced by a pair of 37's from Roger Williams and Will Hilton.
The outcome snaps a five-match winning streak for North Allegheny and drops the team's record to 10-2 overall and 5-2 in section play. The Tigers look to bounce back on Monday with a home date with the Butler Golden Tornado.
Boys Golf Summary 9-7/8 vs. Pine-Richland
Match Summary
PINE-RICHLAND - 189
NORTH ALLEGHENY - 190
NORTH ALLEGHENY
SCORE
PINE-RICHLAND
SCORE
Ravi Desai
38
Zach Howard
38
Colin Ward
35
Michael Pifer
40*
Liam Cooper
39
Sam Schneck
38
Jacob Phrampus
42*
Roger Williams
37
Chris Hoffman
36
Wesley Calhoun
39
Jake Watterson
42
Will Hilton
37
TOTAL
189
190