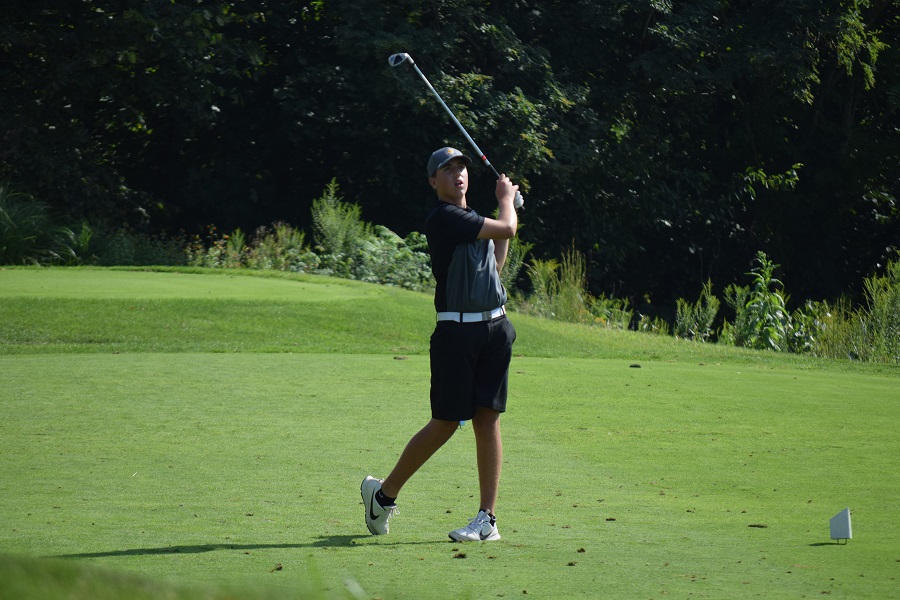 Rams Outlast Tigers For Section Win
The North Allegheny boys' golf team dropped a 182-193 decision to the Pine-Richland Rams in section play on Wednesday afternoon. Tied after the first two groups were in, the Rams bolted ahead by nine strokes in the final pairing to win the match.  The Rams were led by Donnie Professorie's 1-under par 34.
The Tigers' top golfer was Teague Urban who also shot a 1-under par. Scott Fitzgerald tallied a 36, followed closely behind by Ryan Meyer who shot a 37. Mike Delucia totaled a 41 and Adam Hendrickson rounded out the scorecard with a 45.
North Allegheny slides to 7-5 overall and 4-4 in section play. The Tigers will take part in the Fox Chapel Invitational on Friday and then the WPIAL Individual qualifiers at Suncrest Golf Course next week.
Match Summary
PINE-RICHLAND - 182
NORTH ALLEGHENY - 193

NORTH ALLEGHENY
SCORE
PINE-RICHLAND
SCORE
Teague Urban
34
Donnie Professorie
34
Scott Fitzgerald
36
Rico Scuilli
35
Ryan Meyer
37
Nick Casassario
36
Michael Delucia
41
Jacob Armond
38
Adam Hendrickson
45
Jack Wymard
39
TOTAL
193
182
Tyler Dougherty
41
Cade Zolkus
39
Evan Diulus
41
Phillip Beer
50