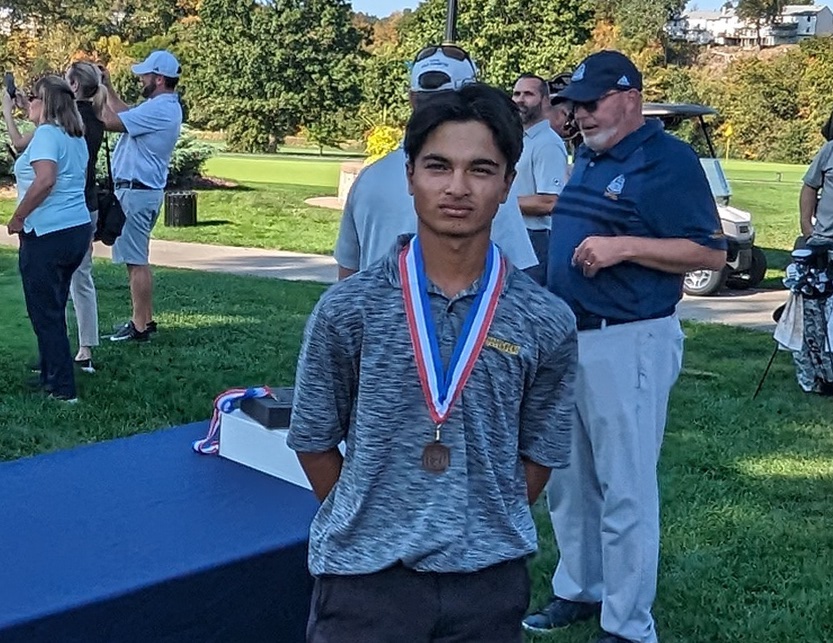 Ravi Desai Takes 9th At WPIAL Championships, Advances To States
Valleybrook Country Club was the site for round two of the WPIAL Class AAA individual championship and sophomore Ravi Desai finished in ninth place to qualify for the PIAA individual championship later this month. On Monday, Desai shot an 80, including a 37 on the back nine, to finish as a WPIAL medalist. After a 76 in round one, Desai totaled a score of 156 at the two-day tournament for a 12-over par. Penn-Trafford's Nick Turowski was the first-place medalist at the event, shooting a 70 on Monday on his way to a 2-under par.
Four other Tigers also competed at the WPIAl individual finals. Sophomore Colin Ward and junior Chris Hoffman each shot an 81. Senior Colin Rende shot an 82 and senior Jacob Phrampus carded an 88. For a look at complete scoring for the WPIAL championships, click here.
Desai will advance to the PIAA Class AAA individual championships on Oct. 16-17. The entire North Allegheny boys' golf team will compete at the WPIAL Class AAA team semifinals on Thursday, Oct. 10.