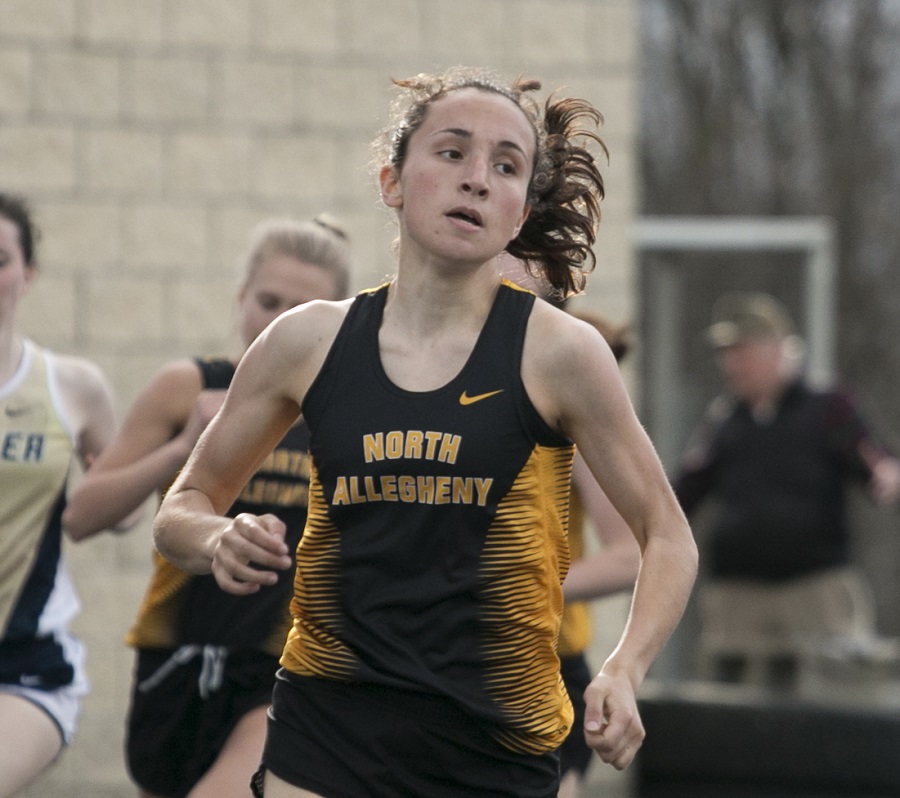 Record Breaking Tigers at State Meet
It was a record breaking day at the PIAA State Meet and NATF certainly did their part to contribute. The fastest female distance runner of the day, Clara Savchik led most of her race and was first to cross the finish line in the 3200m Run with a time of 10:21.65. This time shatters NA's existing school record by over five seconds.  Freshman Casey Burton ran 12.19 seconds, placing fifth in the 100m Dash and setting a new school record, the longest lasting record, held since 1978.  Casey also earned a sixth place medal in the 4x100m Relay with teammates Aimee Verardi, Melina Owens, and Makena Owens.   
Ayden Owens competed in three events, each ending with a podium performance.  He placed seventh in the Long Jump with a leap of 21 feet 8.5 inches.  On the track Ayden ran the fastest time of the day, and of his life, in the 110m High Hurdles with a scorching time of 13.76 seconds, a new meet record and breaking a NA school record that has been held since 1992. Ayden also placed first overall in the 300m Hurdle race with a time 37.47 seconds,  which bests his current school record by .01 second.  
Overall NA Girls team tied for 9th place and the NA Boys team finished 3rd in the state.   All phenomenal performances to end a very successful season for the Tigers.