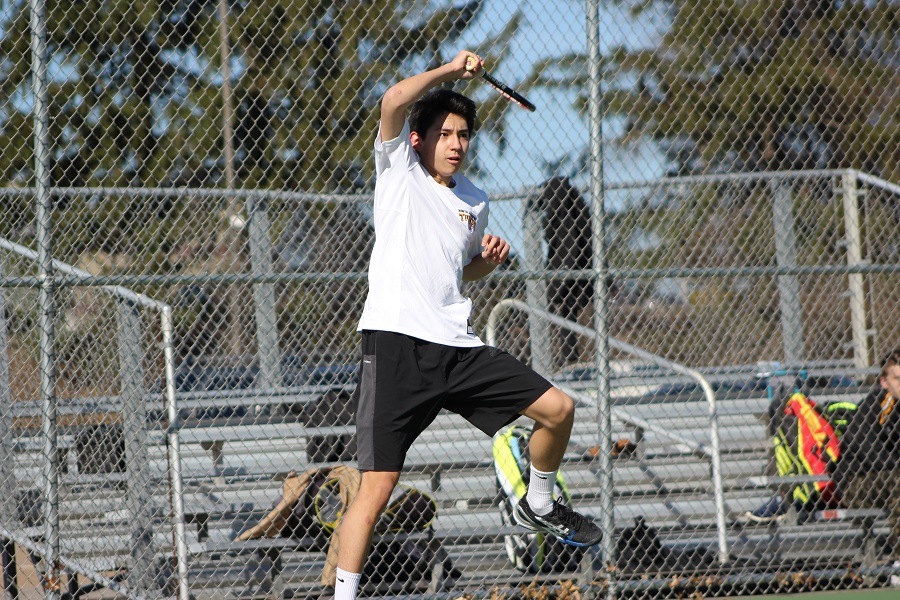 Richard Hofmann Reaches Section 2 Semifinals
On day one of the Section 2 Singles Tournament, juniors Richard Hofmann and Ivan Voinov represented the Tigers Monday afternoon as play moved indoors to PURE Athletex due to inclement weather.  Hofmann who was seeded third, defeated Alex Garczyinski of Seneca Valley in the first round 10-0.  Voinov, seeded fifth, also defeated a Raider opponent, Jeremy O'Connor in the first round, 10-1.  The second round saw Voinov fall to the number four seed, freshman Ben Ringeisen of Hampton 10-1.  Hofmann defeated the sixth seed, Sid Iyer of Pine-Richland 10-4 in his quarterfinal tilt.
With his advancement to the semifinal round, Hofmann received an automatic berth in the WPIAL Singles Tournament to be played later in the week. His semifinal opponent was Ben Vinarski, a familiar rival from Pine-Richland seeded who was seeded number two overall.  In a terse match, the senior Vinarski prevailed by the slim margins of 7-5 and 6-4 to advance to the finals.  Vinarski will play top seeded Logan D'Angelo in the championship match while Hofmann will tangle with Ben Ringeisen of Hampton for the 3rd spot.  Starting time for both matches Tuesday afternoon will be 2:30 PM on the NASH courts.