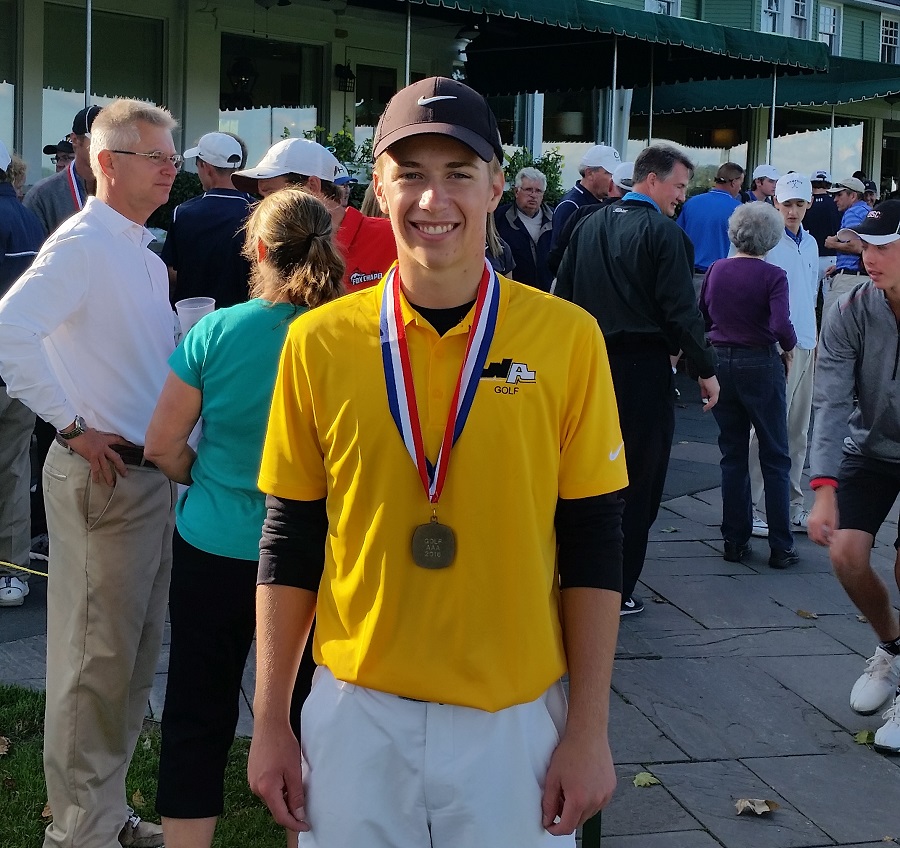 Ryan Dougherty Medals At WPIAL Finals
North Allegheny's Ryan Dougherty shot a 3-over par 71 at the WPIAL Finals at hallowed Oakmont Country Club on Tuesday to qualify for the PIAA Western Regional in two weeks. Dougherty's score of 74 was a strong performance from the NA senior and was good for a medal. Fox Chapel's Gregor Meyer led the scorecard with a 1-under par, the only golfer to finish under par on the day. Central Catholic's Jimmy Meyers and Hampton's Justin Griffith tied for second place with a score of 73.
North Allegheny junior Luke Minsky narrowly missed the cut with a score of 80. Minsky tied for 15th place but lost the playoff hole to become the alternate at Tom's Run. Senior Kyle Dewey also competed at the WPIAL finals and scored an 85. For a complete list or results at the WPIAL Finals, click here.
The PIAA Western Regional will be held on Monday, October 17.