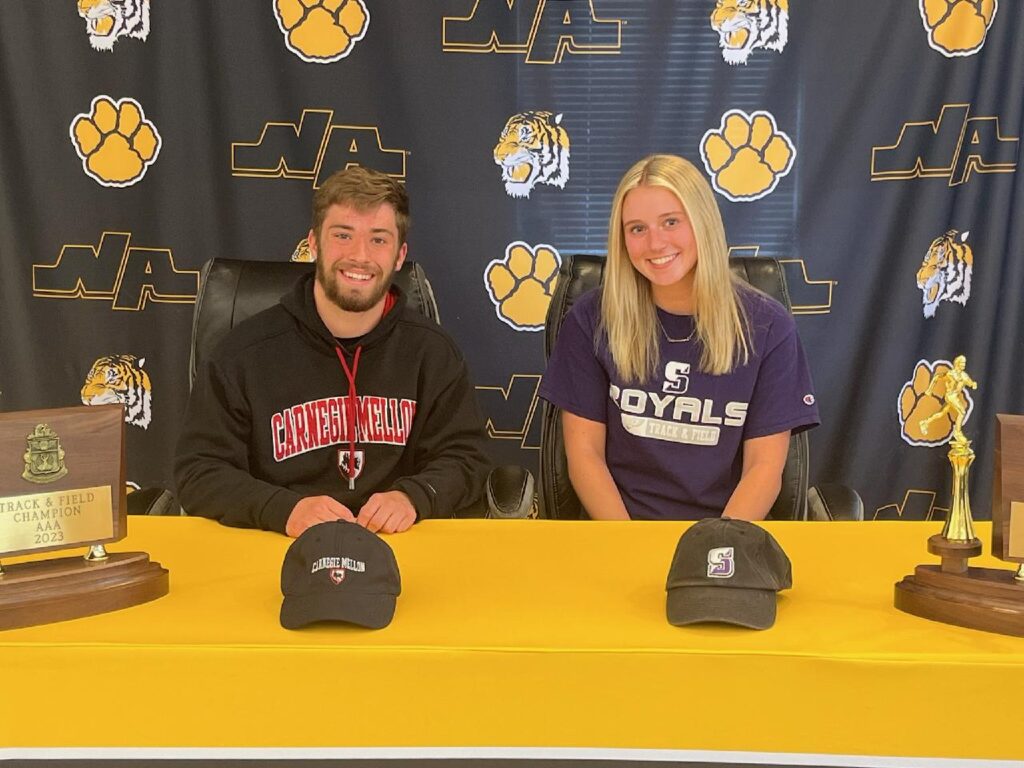 Ryan Handron, Rachael Johns Sign Letters of Intent
Two members of the WPIAL Class AAA champion North Allegheny track and field team made their college choices official on Wednesday. Senior Ryan Handron signed his letter of intent with Carnegie Mellon University and senior Rachael Johns inked her LOI with the University of Scranton.
Just yesterday, Handron helped lead the North Allegheny boys' track and field team to a WPIAL crown, the program's 14th overall, with a first-place performance in the Pole Vault. In 2022, Handron took third place at the WPIAL team finals and fifth place at the WPIAL individual championships.
In similar fashion, Johns aided the Lady Tigers in their efforts in capturing a second consecutive WPIAL title and the program's 13th overall. Johns took eighth place at the 100-Meter Hurdles, following a third-place finish at the WPIAL team semifinals last week. Last season, Johns took second place at the WPIAL team championships in the 100m Hurdles and fifth in the High Hurdles at the 2022 WPIAL individual finals. Additionally, Johns is a two-time WPIAL champion with the North Allegheny girls' soccer team.
At CMU, Handron plans to study Engineering and will join a Tartans track and field program that recently won its fifth University Athletic Association (UAA) championship and first title since 2017.
Johns will study Kinesiology at the University of Scranton and will have a guaranteed seat in the Doctor of Physical Therapy program.