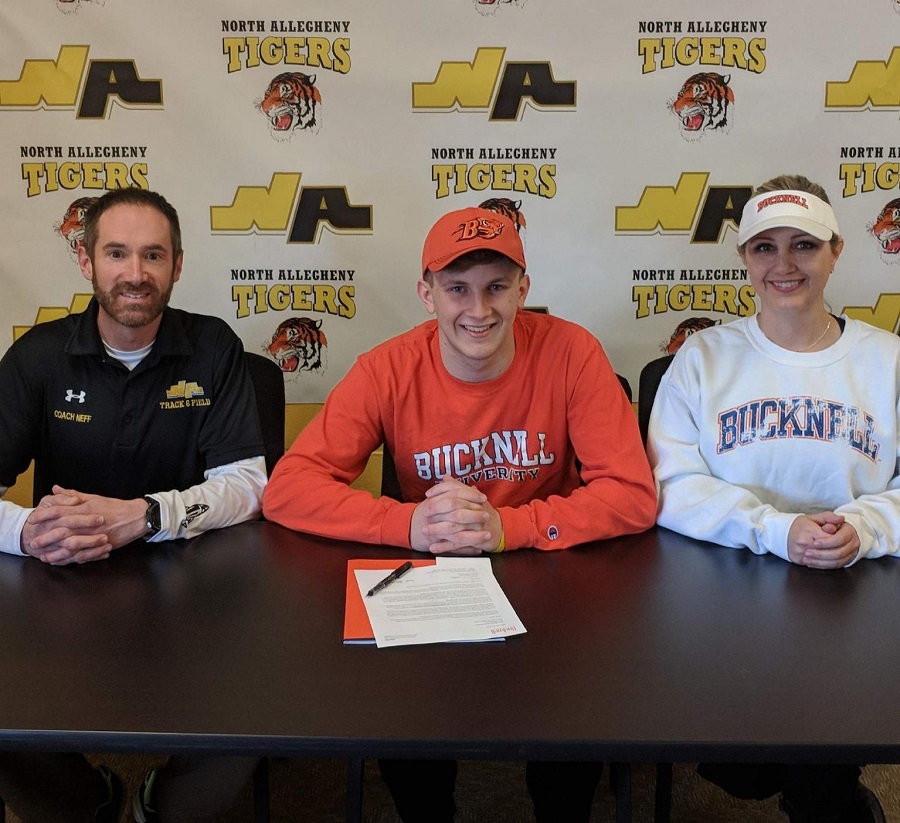 Sean Bartholomew Signs With Bucknell University
North Allegheny senior track athlete Sean Bartholomew has signed a letter of intent to continue his academic and athletic career at Bucknell University. Bartholomew is a four-year member of the NA track & field team and two-time WPIAL medalist in 2016 and 2017. Additionally, Bartholomew qualified at the indoor state championship in 2017, and qualified for both the Northeastern Regional USATF and  USATF National in 2016-2017.
Academically, he is a National Honors Society inductee and a scholar athlete at North Allegheny in all four years of his high school career.
Bartholomew will pursue a degree in Computer Science & Engineering and Management at Bucknell. He is pictured above with NATF head coach John Neff and his mother, Jennifer.