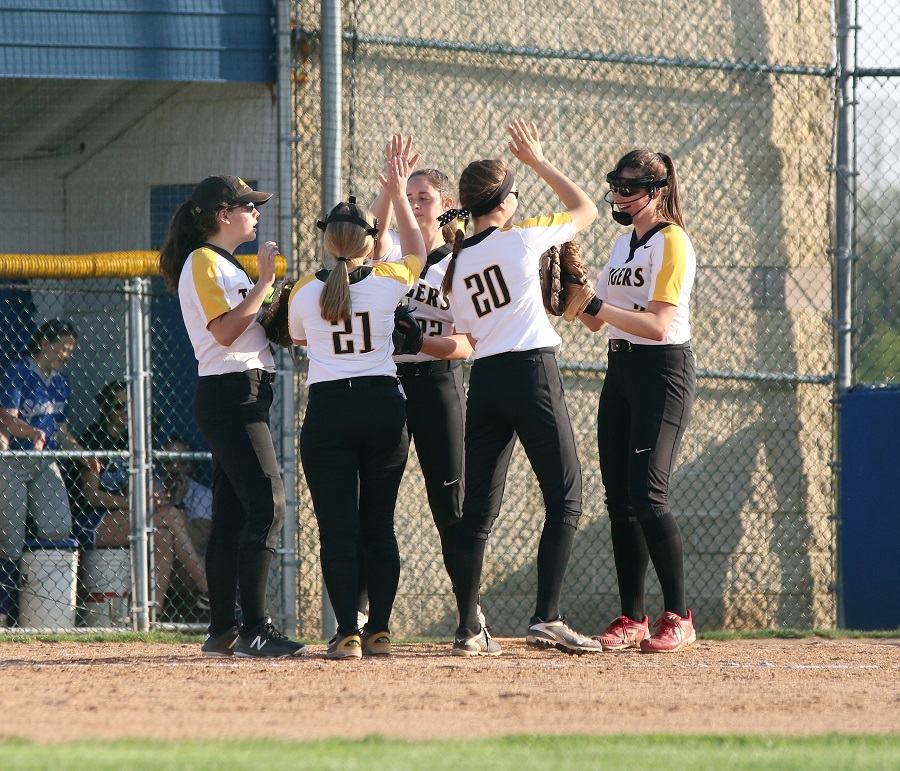 Section 3 Champion Tigers To Play Bethel Park in WPIAL Opening Round
The WPIAL released the Class 6A softball brackets and the North Allegheny Tigers received the No. 4 seed and will take on the Bethel Park Black Hawks on Tuesday in the first round of the playoffs at 4:00 p.m.
North Allegheny won the Section 3 title with a 9-1 mark and posted a 13-7 overall record. Bethel Park finished in a three-way tie for third place in Section 1 with a 7-5 mark and 10-5 overall record. Tuesday's game will be the first meeting between the two teams since April 5, 2010. The Tigers won that contest 12-3.
North Allegheny is making its 19th straight appearance in the WPIAL playoffs. Bethel Park is appearing in the postseason for the fifth consecutive season. The Black Hawks have not been past the first round of the playoffs since 2014 with a 6-0 win over Norwin. The Tigers have reached the state playoffs three times in the last five years, including a visit to the PIAA tournament last season following a 6-3 win over Baldwin.
The opening round WPIAL playoff game between NA and Bethel Park will be broadcast live via the internet on the North Allegheny Sports Network.
The WPIAL finals are set for May 30-31 at Seton Hill University. For the Class 6A bracket, click here.