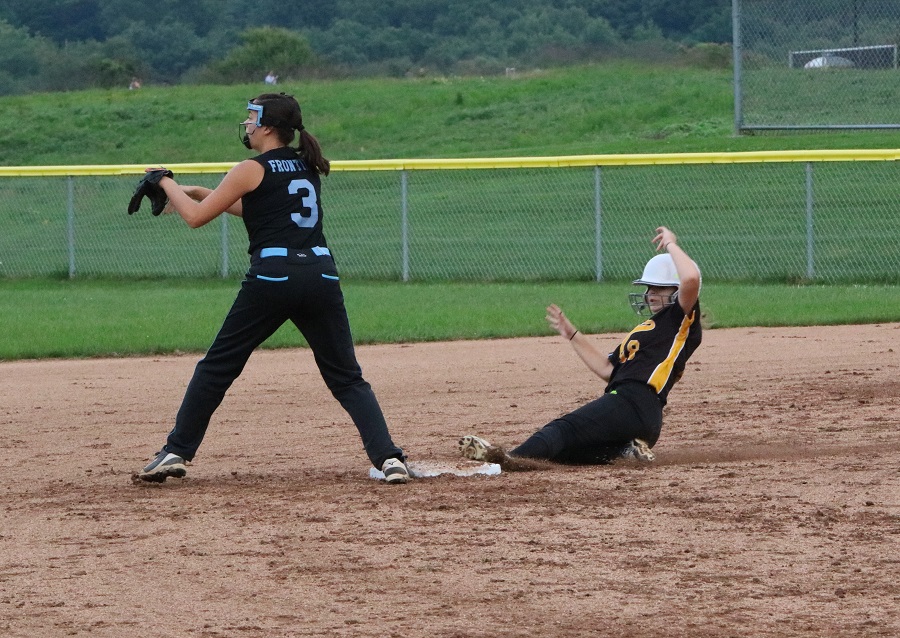 Seneca Valley Staves Off NA Slow-Pitch, 12-9
by Slow-Pitch contributor
North Allegheny's Varsity Slow-Pitch team lost on Wednesday night to Seneca Valley, 12-9.  After a shaky first inning in the field, Seneca was up by five when the Lady Tigers finally got their first at-bat.  NA responded with a strong first inning, earning three runs with junior Abby Birch getting a triple and two RBIs and senior Lindsay Holmes also getting a triple and one RBI.
Going into the second inning, it was Seneca 5, NA 3.  NA's defense was strong in the second frame. NA's senior pitcher Melissa Metzger snagged a hard line drive up the middle and chucked the ball to senior Jenny Booker at first for a double play. Holmes also had her first of two dramatic catches in deep left-center field, running towards the fence and jumping high into the air.  Keeping Seneca at only earning one additional run this inning, NA had some ground to make up. Their bats came alive this inning when junior Kenna White sent a ball sailing deep into right center. Senior Sydney Korvick followed with another strong hit, bringing in White for an RBI.  Later in this inning, sophomore Lizzie Wetmore smacked the ball over the outfielders' heads, bringing in two runs. She slid into third, but after an overthrow, Wetmore jumped up and hightailed it home for NA's only home run of the game.
It was back and forth for the rest of the game, as each team chipped away at the other.  Despite some strong fielding, including a double play in the fifth inning by NA's shortstop, Wetmore, to Booker at first, NA came up short, losing their first home game 12-9.