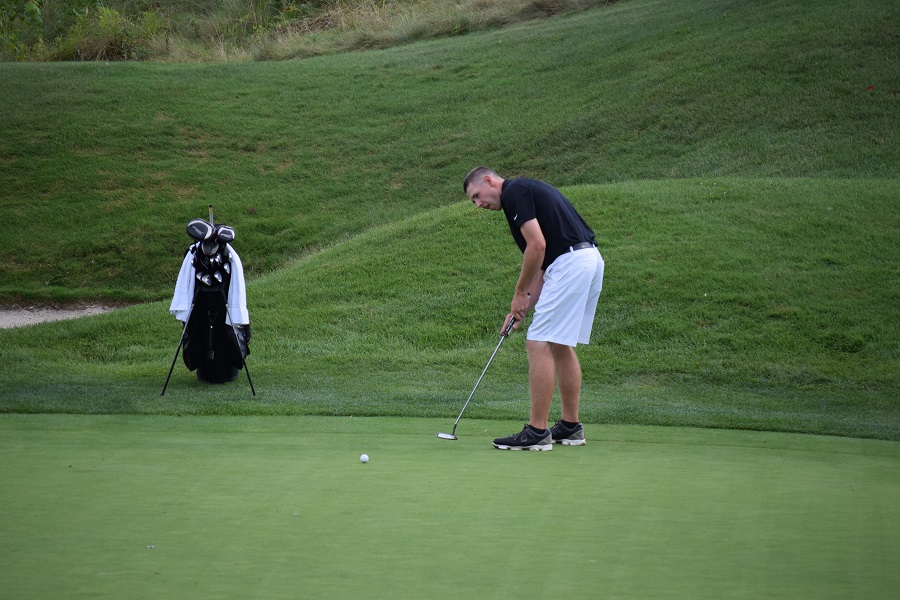 Seneca Valley Slips By North Allegheny
In a rematch of a narrow defeat to Seneca Valley early in the season, the Raiders again managed to top the North Allegheny boys' golf team on Thursday afternoon by a 180-191 decision. Seneca Valley was led by Zach Brown and his band of Raiders. Brown posted the best score of the day with a 2-under par 34.
North Allegheny junior Scott Fitzgerald matched Brown with a team-best score of 34. Senior Ryan Meyer shot an even par 36, followed closely by senior Phillip Beer's 38. Also adding to the card was Teague Urban who shot a 41 and Adam Steinmetz who contributed a 42.
Following the loss, North Allegheny slides to 6-3 overall and 3-3 in section play. The Tigers will visit Shady Side Academy on Friday afternoon in a non-section contest.
Match Summary
SENECA VALLEY - 180
NORTH ALLEGHENY - 191
NORTH ALLEGHENY
SCORE
SENECA VALLEY
SCORE
Scott Fitzgerald
34
Zach Brown
34
Ryan Meyer
36
Mark M.
35
Phillip Beer
38
Todd H.
36
Teague Urban
41
Steve M.
37
Adam Steinmetz
42
Ryan B.
38
TOTAL
191
180