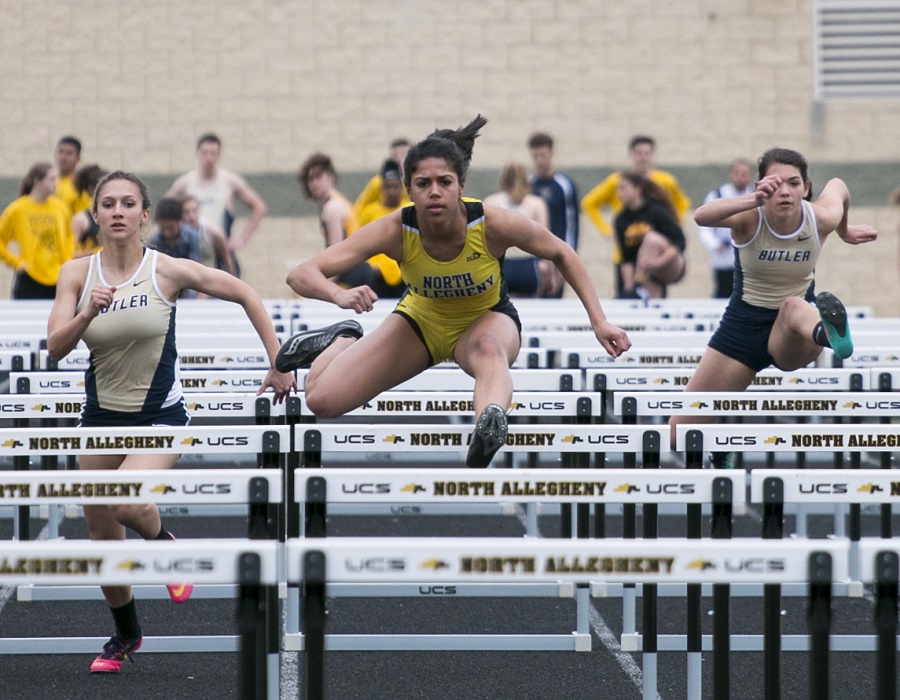 Several Tigers Headed To States
It turned out to be a fantastic day for a track meet on Thursday and there were some phenomenal performances that came from the WPIAL Individual Championships.  Podium finishes from the NA Girls included 5th place performances from Vittoria LaRosa in the pole vault and the 4x800m Relay team (Tess Wright, KC Anton, Janet Wang, and Clara Savchik). The NA Girls were able to qualify for the state meet in five events.  Freshman sensation Casey Burton placed 2nd in the 100m Dash.  Clara Savchik also placed 2nd in the 3200m Run.  In the hurdle races senior Melina Owens placed 3rd in the 100m Highs and 4th in the 300m Lows.  The WPIAL champion this year for the 4x100m Relay was the NA Girls team consisting of Aimee Verardi, Makena Owens, Casey Burton and Melina Owens. 
Podium finishes from the NA Boys included a 6th place finish from Dan McGoey in the 3200m Run.  7th place medals were awarded to Cam Phillips in the 1600m Run and the 4x400m Relay Team of Sean Bartholomew, Caleb Schaelchlin, Christian Parreaguirre, and Jono Pelusi.  The NA Boys also qualified for the state meet in 5 events.  Jono Pelusi finished 5th in the Pole Vault.  The 4x800m Relay finished 4th (Caleb Schaelchlin, Christian Parreaguirre, Bobby Lutz, and Luke Turkovich).  Ayden Owens completed the night as a 3 event WPIAL Champion in the 100m High Hurdles, 300m Intermediate Hurdles, and the Long Jump. 
The PIAA State Meet will be held in Shippensburg on Friday and Saturday.  Congratulations Tigers for a successful season and good luck at the State Meet.