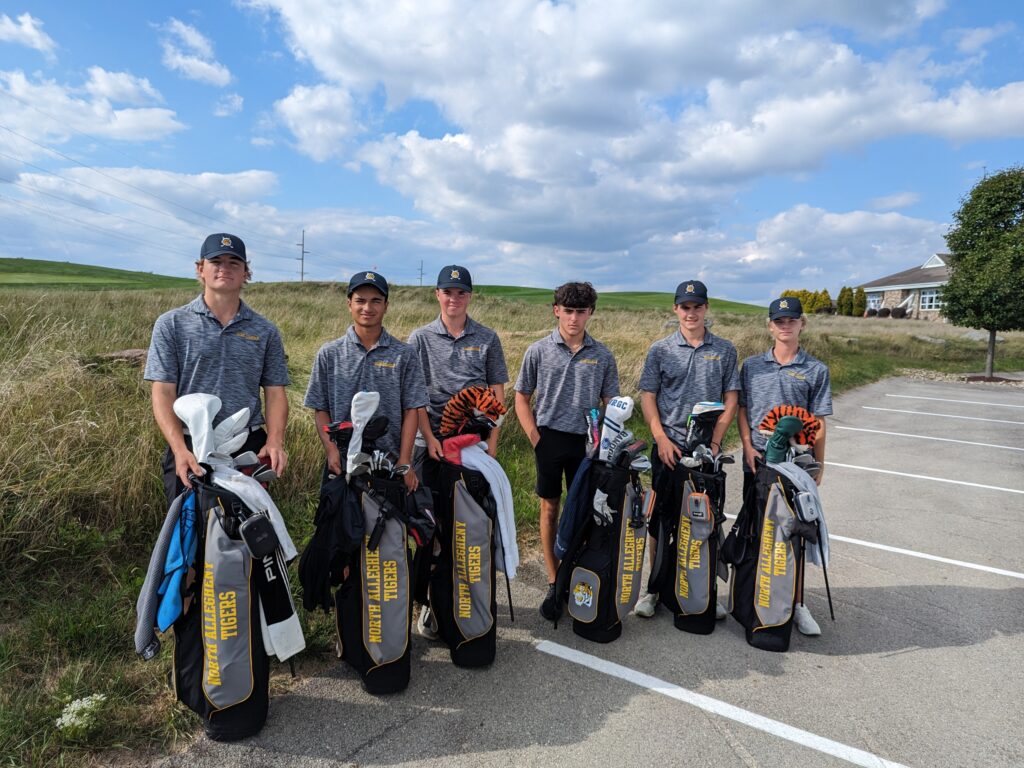 Six Tigers Advance to WPIAL Individual Championship
The North Allegheny boys' golf team sent six Tigers to the Section 3-AAA individual qualifier on Wednesday at Cranberry Highlands Golf Course and all six made the cut. Senior Jacob Phrampus tied for the lowest score at the event with Butler's Hunter Swidzinski, each carding a 71.
Sophomore Ravi Desai was also impressive, posting a 72 and finishing just one stroke off the pace. Sophomore Colin Ward tallied a 73, while senior Jake Watterson followed with a 74. Junior Chris Hoffman and senior Colin Rende each shot a 76 to easily beat the target score of 81. For a look at the section qualifier scoreboard, click here.
All six NA golfers advance to the WPIAL Class AAA individual championships next week, with round one commencing on Sept. 25 at Latrobe Country Club.