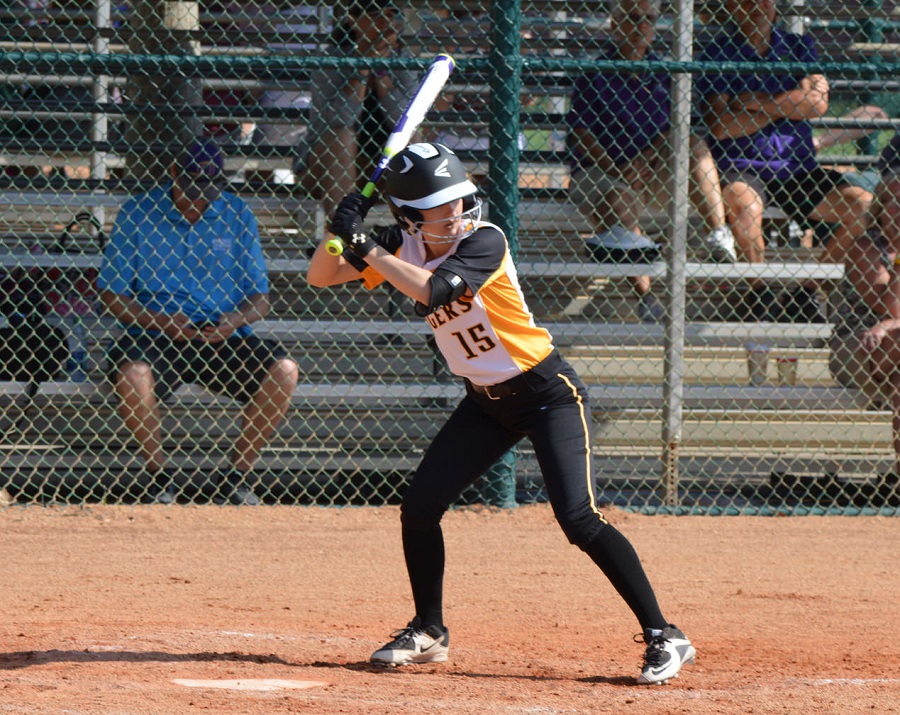 Spartans Snap Tigers' Streak, 6-4
The North Allegheny Varsity Softball Team traveled to Hempfield Area on Monday afternoon and saw their ten-game winning streak come to an end as the Spartans defeated the Tigers by the score of 6-4. Prior to yesterday, the Tigers had not lost since April 12th when they fell at Shaler Area, 2-1. At Hempfield, freshman shortstop Rachel Martindale got the Tigers on the board first with a leadoff home run to right-center field in the top of the second inning. That score held until the bottom of the fourth, when Hempfield tied the game on a double by center fielder Madi Stoner and an RBI single by third baseman Katie Bloom.
In the fifth, The Tigers recaptured the lead when junior pinch hitter Jacqui Sieber led off with a walk. Freshman designated player Kristen Chomos then singled was sacrificed to second by sophomore left fielder Anna Pilotta, and scored on a RBI single by Martindale. Senior catcher Liz Scherer singled Chomos to third, where she was driven in by a single by senior pitcher Madi Beining to put the Tigers' lead at 3-2. Hempfield added a run in the bottom of the fifth on a single, a sacrifice, and a Tiger error allowing the run to score.
In the top of the sixth, NA added run number four when senior first baseman Mollie Benvenuto singled and was run for by sophomore pinch runner Rachel Giger. A sacrifice by sophomore center fielder Shannon Hamm sent Giger to second, who then raced home on a single to short right-center field by Pilotta. That completed the Tigers' scoring, but the Spartans weren't done. In the bottom of the sixth, Hempfield added four runs to arrive at the final margin of 6-4, with three singles, a walk, and a double by shortstop Alexa Pastor. In the end, it was seven runners left on base by NA that sealed their fate against a strong Hempfield team.
The loss drops North Allegheny's overall record to 16-2, 12-1 in Section 3AAAA play. The Tigers will end section play tomorrow afternoon when the travel to North Hills' McIntyre Field to take on the Indians in a 5:30 start. A win for North Allegheny will wrap up a share of the section championship.
Softball vs. Hempfield, 5-9-16
| Score by Innings | 1 | 2 | 3 | 4 | 5 | 6 | 7 | | R | H | E |
| --- | --- | --- | --- | --- | --- | --- | --- | --- | --- | --- | --- |
| North Allegheny | 0 | 1 | 0 | 0 | 2 | 1 | 0 | | 4 | 9 | 2 |
| Hempfield | 0 | 0 | 0 | 1 | 1 | 4 | X | | 6 | 12 | 1 |
WP - Morgan Ryan LP - Madi Beining