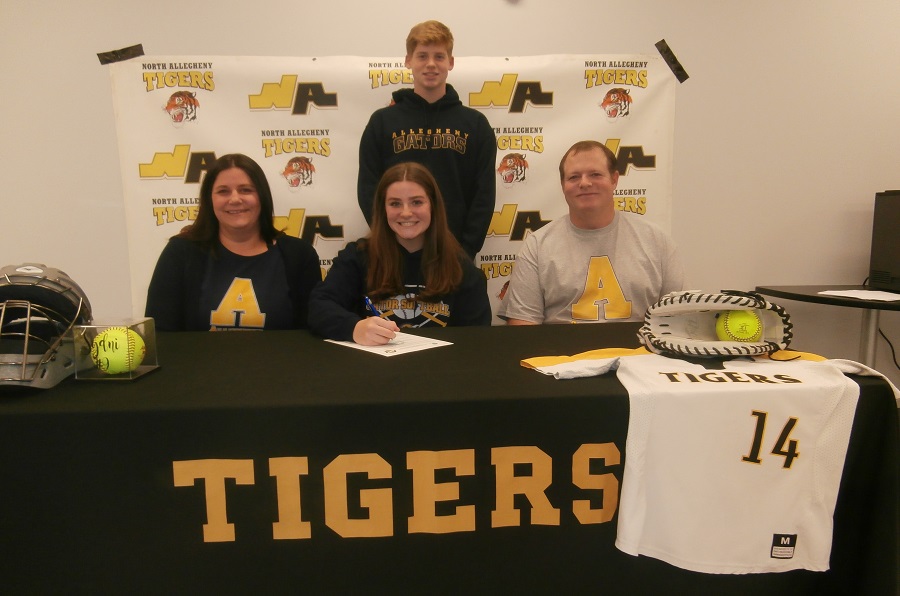 Sydni Junker Signs Letter Of Intent With Allegheny College
North Allegheny senior Sydni Junker signed her letter of intent on Tuesday to continue her academic and softball career at NCAA Division III Allegheny College in Meadville, PA.
As a junior, Junker was North Allegheny's starting catcher and worked with a young pitching staff that secured nine victories and 78 strikeouts in 136.1 innings pitched in 2021. At the plate, Junker finished second on the team with two home runs on the season. She also drove in seven runs in 33 at bats.
At Allegheny College, Junker will major in Biochemistry. She is pictured above with her parents Michael and Stacey Junker and her brother, Camden.