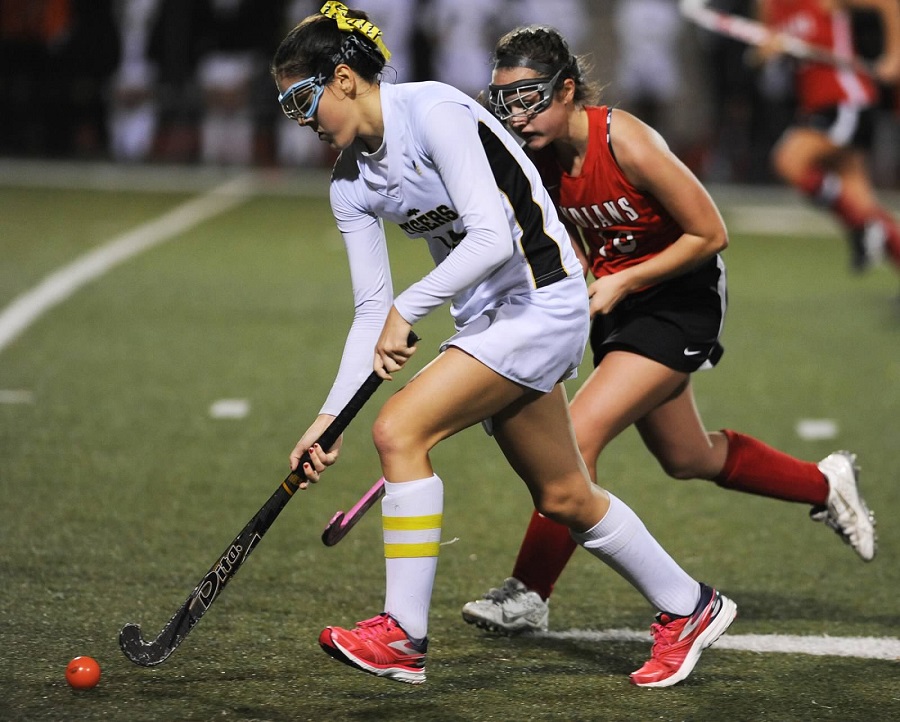 Three Lady Tigers Named All-WPIAL
Three Lady Tigers were recognized this week and named to the Class AAA All-WPIAL Field Hockey Team. Seniors Catie Kelly, Jessie Serody, and Maddy Snyder received All-WPIAL and Section 1 All-Star laurels. For a look at the entire list of WPIAL and Section 1 All-Stars, click here.
Following a bevy of injuries this season, Kelly was moved from the midfield to play defense where she anchored a stingy group that posted 11 shutouts, including five straight shutouts from October 6 – 15. The selfless efforts of Kelly epitomized the team's play this season.
A feisty and hard-nosed player in the midfield, Serody led North Allegheny with 10 goals and nine assists becoming the first Tigers midfielder in seven years to lead the team in scoring. Serody's cannon blasts from the top of the circle led to many goals on penalty corner attempts this season.
A player who often deflected those heavy passes from Serody into the net was Snyder. Battling through her own injuries throughout the year, Snyder netted 10 goals and five assists this season and was a great asset on the front line.
Joining Kelly, Serody and Snyder as post-season all-stars were junior forward Brooke Cameron and senior midfielder Maddie Birmingham. Cameron and Birmingham were both selected as Class Section 1 Honorable Mentions.
All five players were key contributors to North Allegheny's trip to the WPIAL finals and Section 1 championship.  The Tigers rounded out the year with a 13-7 overall mark and a perfect 10-0 record in section play.