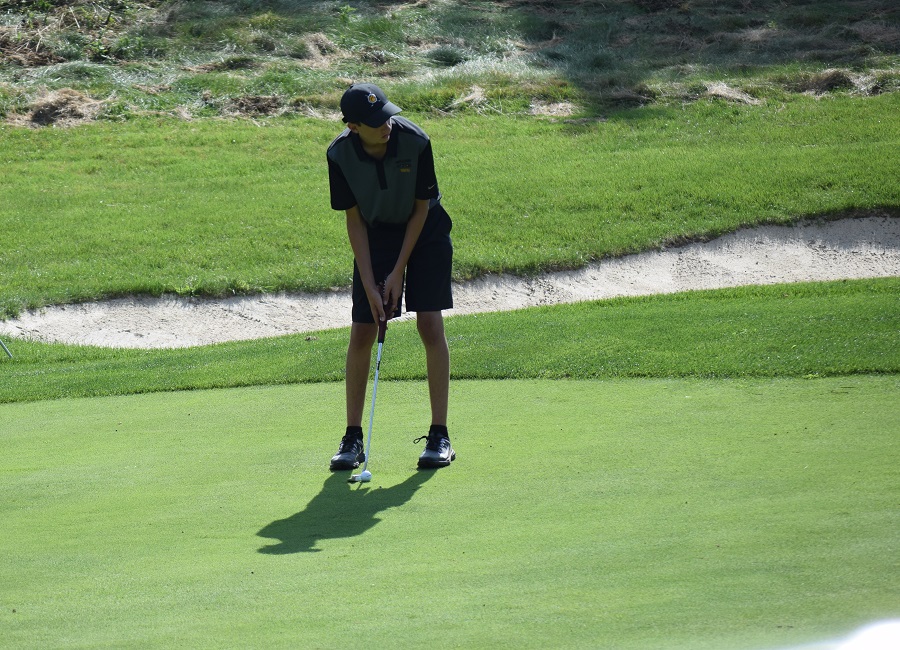 Three Tigers Make The Cut At Section 3-AAA Qualifier
Six members of the North Allegheny boys' golf team traveled to a muddy Suncrest Golf Course on Wednesday for the WPIAL individual section qualifier. There were 36 golfers from Section 3-AAA who participated with a target score of 80 or lower needed to advance to the WPIAL individual semifinals next week.
Seniors Ryan Meyer and Teague Urban, and junior Scott Fitzgerald all made the cut. Meyer and Urban each shot an 80. Fitzgerald posted a 78 to lead all NA golfers.
Also competing at the event were Tyler Dougherty, Adam Hendrickson and Evan Diulus. Dougherty and Hendrickson each carded an 85. Diulus finished with a 92. For a look at the entire score sheet, click here.
The entire North Allegheny boys' golf team returns to action for a non-section match on Thursday against Upper St. Clair.