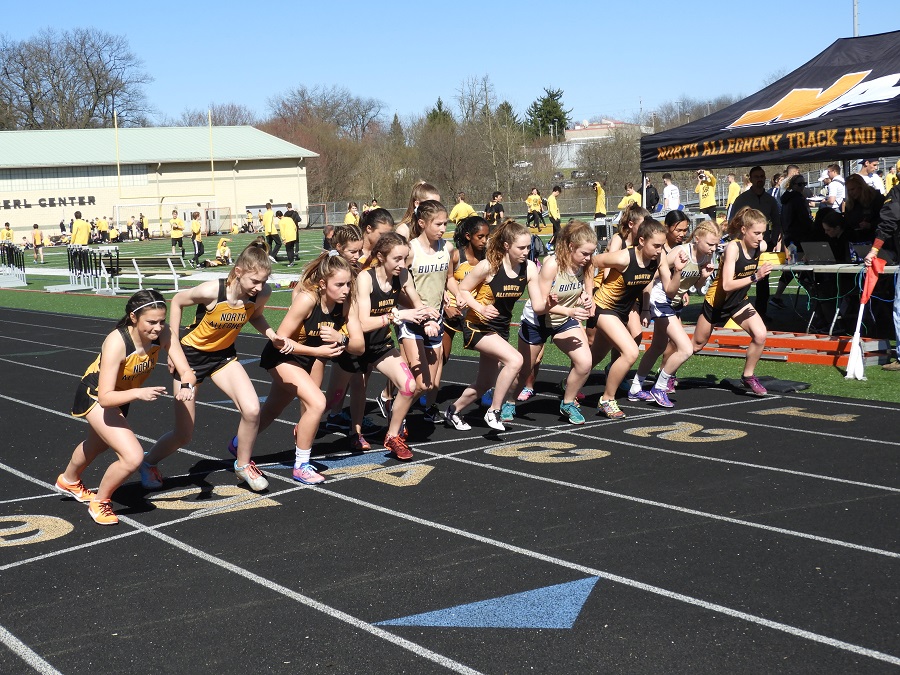 Tigers advance to WPIAL Team Championships
The Tigers dominated their opponents in the Team Semifinal meet hosted by NA at Newman Stadium.  Both teams will advance to the WPIAL Team Championships on Monday, May 6 at Peters Township High School. 
The NA Lady Tigers battled South Fayette (87-63), Moon Area (113 ½ – 36 ½ ), and Kiski Area (112 2/3 – 37 1/3).  Outstanding performances came from sprinter Emily Naughton as she won both the 100m and 200m Dashes.  Distance runner Hannah Lindgren captured first place in the 3200m Run.  Field event specialists Abby Barton and Casey Burton both won their events in the Pole Vault and Long Jump, respectively. 
The NA Boys team won every running event on the track, including winning performances by Luke Turkovich in the 800m Run,Noah Plenter in the 300m Hurdles, and Willie Rogers in the 200m Dash.  In the field events, Connor Ditka won the Shot Put, Isaac Burt outjumped his opponents in the High Jump, and Colin Fitzgerald took first place honors in the Javelin.  NA defeated Kiski Area (111-30) and Moon Area (121-20). 
Several Tigers will next compete either at the Baldwin Invitational or the Pine-Richland Invitational, both held on Friday.