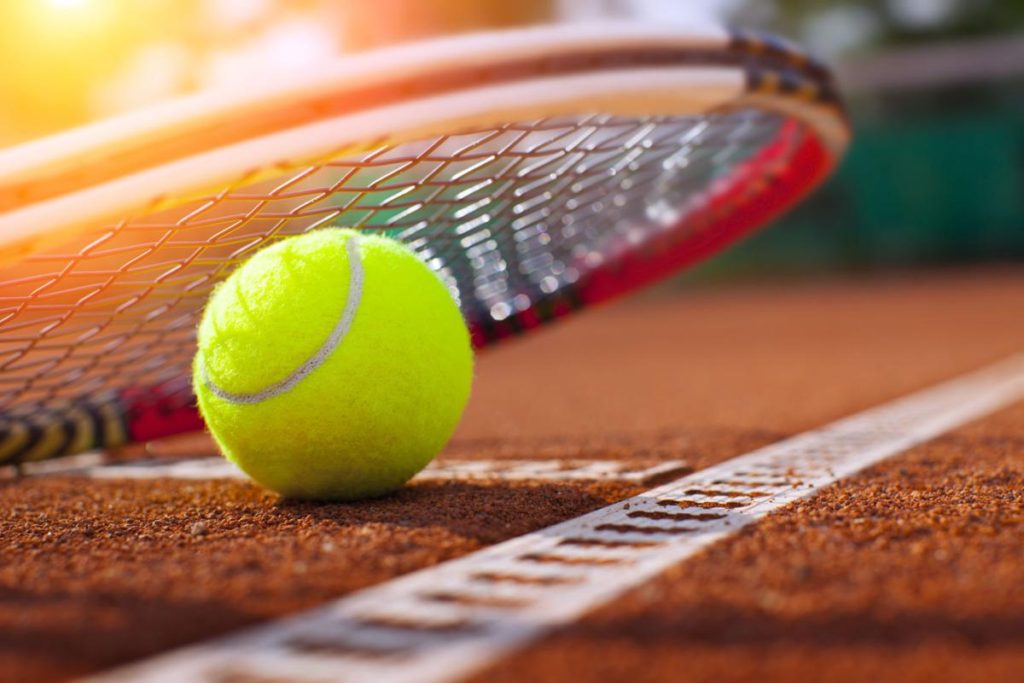 Tigers Beat Blue Devils in 2019 Season Opener
The Tigers Boys Varsity Tennis Squad opened the regular season Wednesday afternoon by traveling to their South Hills rival, Mt. Lebanon High School. Christening their new courts, it marked the Tigers' first match at Mt. Lebanon in seven seasons, and that number proved lucky as the Tigers won the exhibition contest 4-1.
Three Tigers made their varsity debut, but it was a veteran who set the tone for the match. Senior Soureesh Moturi, playing out of the number two singles slot, defeated Owen Descalzi in straight sets with a series of consistent ground strokes to open the scoring. The second team point came from the racquets of senior Rohan Cowlagi and freshman Atharva Sumant (making his varsity debut) as they also took a straight set match, this one coming from number two doubles. Cowlagi and Sumant defeated Luke Wilkie and Cole Descalzi. The third and deciding point was turned in by the duo of senior Jerry Huang and junior Ethan Vodovotz (making his varsity debut) at number two doubles as they defeated Jason Stentz and Jack Wilkie, also in straight sets. Rounding out the Tigers' scoring, junior Ven Naik made his anticipated Tigers debut at number one singles and did not disappoint as he, too, took a straight set match against Sander Ham. Trailing 0-4 in the second set, Naik used his dominating serve to fashion an impressive comeback and take the match. Returning four-year starter, senior Mark Chuirazzi, competed at third singles.
The Tigers return to action Friday afternoon in another exhibition match, as they travel to the South Hills again to take on the Bethel Park Black Hawks.  The starting time is scheduled for 3:30 p.m.
Match Summary – 03/13/2019
North Allegheny—4 Mt. Lebanon–1
Singles
#1 Ven Naik (NA) def. Sander Ham (Mt. L) 6-2, 7-5
#2 Soureesh Moturi (NA) def. Owen Descalzi (Mt. L.) 6-1, 6-3
#3 Phillip Gorun (Mt. L.) def. Mark Chuirazzi (NA) 6-1, 6-0
Doubles
#1 Jerry Huang/Ethan Vodovotz (NA) def. Jason Stentz/Jack Wilke (Mt. L.) 6-4, 6-1
#2 Rohan Cowlagi/Atharva Sumant (NA) def. Luke Wilke/Cole Descalzi (Mt. L.) 6-4, 6-2