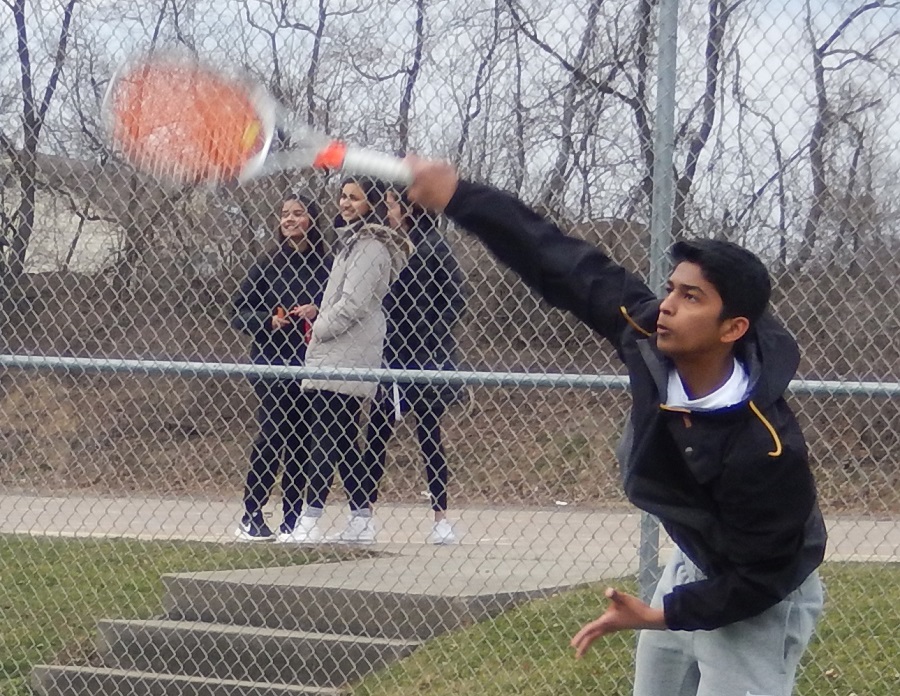 Tigers Beat North Hills 4-1, Win Section 2 Crown
Moving indoors to the PURE Athletex Complex Friday afternoon due to poor weather conditions, the Tigers competed against North Hills and came away with a 4-1 win and a Section 2 championship.  Regaining their winning form against the Indians, the Tigers ran the table in Section 2 play and finished with a 7-0 mark.    
Using a modified lineup, seniors Mark Chuirazzi and Jerry Huang led the way at number one doubles by sweeping Matt Venturella and Belack.  The second point came from freshman Atharva Sumant, manning the two singles position and beating Duncan Kreps, also in straight sets.  The clincher came from the racquet of seniors Alex Vlad and Manav Kathir who defeated Doug Kramer and Josh Kummer without losing a game at number two doubles.  Sophomore Krishna Naik completed the points brigade by outlasting Brandon McEwen in a challenging match at three singles.  Rounding out the competition, junior Ethan Vodovotz tangled with North Hills' ace Connor McEwen by playing from the number one singles position and competing well.
The win moves the Tigers record to an 11-1 mark overall. The team returns to action next Wednesday (outside the WPIAL) against the Ramblers of Erie-Cathedral Prep in an exhibition between NW and SW Pennsylvania rivals. Match time is scheduled for 3:30 PM on the NASH courts.
Match Summary – 04/12/19
North Allegheny—4 North Hills–1
Singles
#1 Connor McEwen (NH) def. Ethan Vodovotz (NA) 6-2, 6-1
#2 Atharva Sumant (NA) def. Duncan Kreps (NH) 6-0, 6-2
#3 Krishna Naik (NA) def. Brandon McEwen (NH) 6-4, 6-3
Doubles
#1 Mark Chuirazzi/Jerry Huang (NA) def. Matt Venturella/Nate Belack (NH) 6-0, 6-1
#2 Alex Vlad/Manav Kathir (NA) def. Doug Kramer/Josh Kummer (NH) 6-0, 6-0