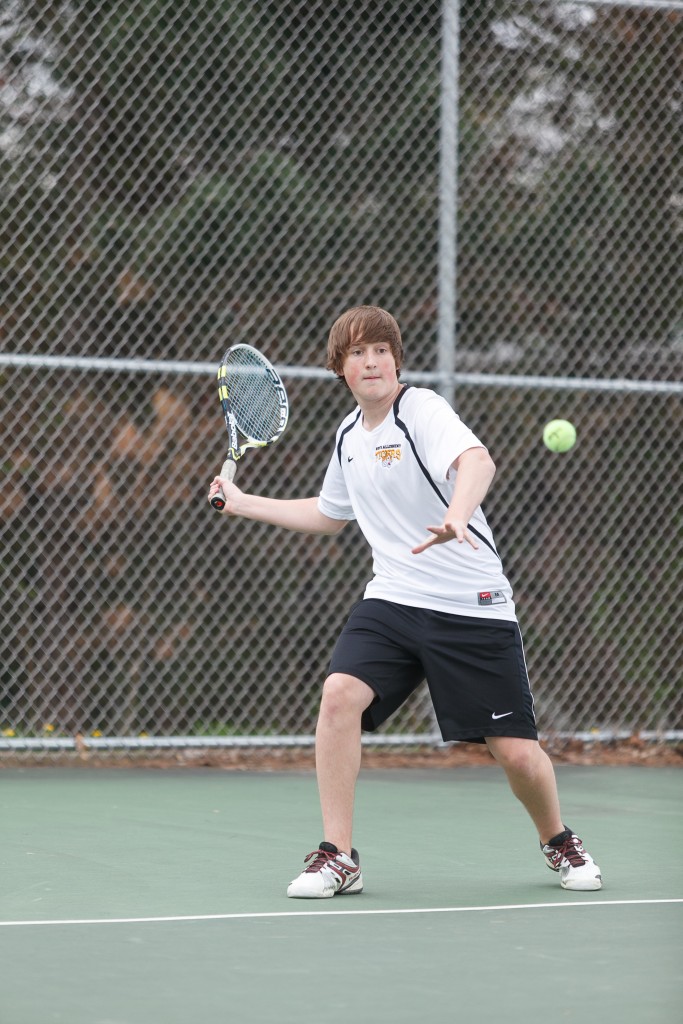 Tigers Beat Pine-Richland, 4-1, to Clinch Playoff Spot
In the last Section 2 match of the season, the Tigers tangled with their traditional tennis rivals, the Pine-Richland Rams, and walked off with a 4-1 win to clinch a spot in the WPIAL Team Playoffs.  Leading off the scoring was freshman Ivan Voinov who defeated Jack Nix at number three singles in straight sets.  The second point came from first doubles slot where junior Andrew Xu and senior Eric Huang defeated Jack DiNucci and Nolan Rausch.  Following quickly came sophomore Ryan Marczak and freshman Andrew Chuirazzi with the clinching third point over Austin McWilliams and Bailey Core at number two doubles.  Rounding out the scoring, junior Jared Isaacs, in a spirited match, defeated Pine-Richland's talented ace Ben Vinarsky in straight sets.
With the win the Tigers improve to 9-1 on the season with a 7-1 section record.  They will represent Section 2 as the number two team from that conference for the WPIAL Playoffs.  Seedings will be announced Monday evening, April 27, and playoff action will begin for the Tigers on Wednesday, April 29.  In the meantime, as a warm-up, the Tigers will play Section 3 opponents and playoff participants, Fox Chapel on Monday on the NASH courts.  The starting time against the Foxes is scheduled for 4:00 PM.
Match Summary (4/24/15)
NORTH ALLEGHENY—4  Pine-Richland–1
Singles
#1  Jared Isaacs (NA) def. Ben Vinarsky (P-R) 6-4, 6-3
#2  Sid Iyer (P-R) def. Richard Hofmann (NA)  6-4, 6-4
#3  Ivan Voinov (NA) def. Jack Nix (P-R) 6-0, 6-0
Doubles
#1  Andrew Xu/Eric Huang (NA) def. Jack DiNucci/Nolan Rausch (P-R) 6-1, 6-1
#2  Ryan Marczak/Andrew Chuirazzi (NA) def. Austin McWilliams/Bailey Core (P-R) 6-2, 6-0