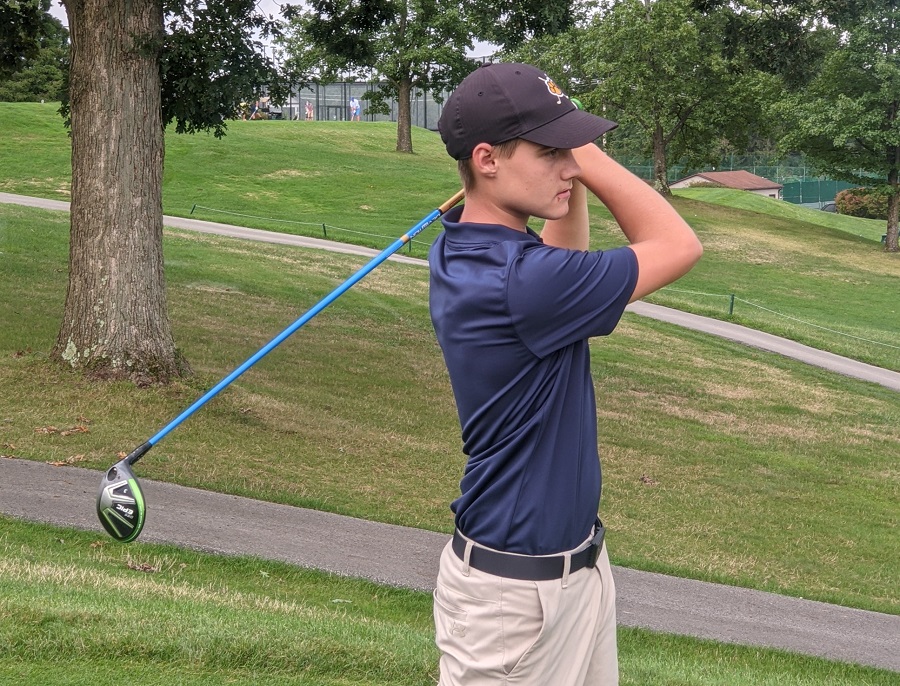 Tigers Claw Past Cougars For First Win
The North Allegheny boys' golf team traveled to Blackhawk Golf Course to open the 2021 season and came away with a 202-222 victory over the Cougars of Blackhawk.
After several days of rain, the sun was out and it was a great day of golf for the visiting Tigers. Sophomore Jake Watterson was the clubhouse leader with a 1-over par 37, leading NA to its first win of the season. Helping to secure the win was Collin Wang with a 39, Chris Hoffman's 40 and a 43 from Joe DeJonckeere. Senior Dylan Fitzgerald and junior Ethan Byrne added a pair of 44's. Blackhawk's Jake Hoosal carded a team-best 41.
North Allegheny will practice Monday to prepare for their first section match on Tuesday against the Pine-Richland Rams at North Park.
Match Summary
NORTH ALLEGHENY- 203
BLACKHAWK - 222
NORTH ALLEGHENY
SCORE
BLACKHAWK
SCORE
Jake Watterson
37
Jake Hoosal
41
Collin Wang
39
Zach Oliver
42
Chris Hoffman
40
Daniel Stemke
44
Joe DeJonckeere
43
Jake Stanish
45
Dylan Fitzgerald
44
Luke Drumner
50
Ethan Byrne
44
TOTAL
203
222
Curtis Rhoten
46
Jackson Talerico
46