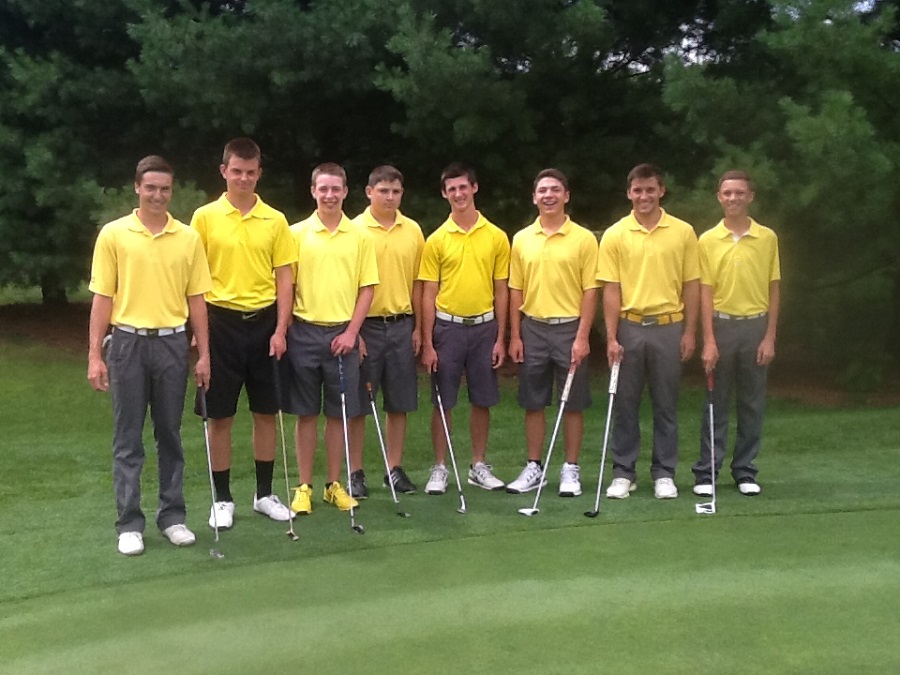 TIGERS CLOSE SECTION PLAY WITH WIN OVER INDIANS
It was a perfect Fall day for golf at Shannopin Country Club where the Tigers took on rival North Hills.  They played the front 9, par 35. It was the last section round of the season for the Tigers who have a total of three section losses.
Wessel led all golfers with 40 strokes and has been playing well lately. Kyle Dewey and Josh Huhn eached tallied 41 and all three scored better than any of the Indians.  The Tigers have one more tune up in a non-section match before continuing with the WPIAL individual playoffs.  That match will be a three way contest including Fox Chapel and Upper St. Clair on Tuesday at 3:30pm.
NA 207                                    NORTH HILLS 240
KYLE DEWEY 41                   JONNY STUCKERT 42
NICK LONGO 42                   ANDREW POULAUSKAS 42
JOSH HUHN 41                     JORDAN KISSMER 48
JOE FITZGERALD 44           NICK SMITH 56
NOAH WESSEL 40                AUSTIN BABIAK 55
DAVID MRAZIK 43                STEVE BROWN 53
RYAN DOUGHERTY 48       RAY BUEHNER 51