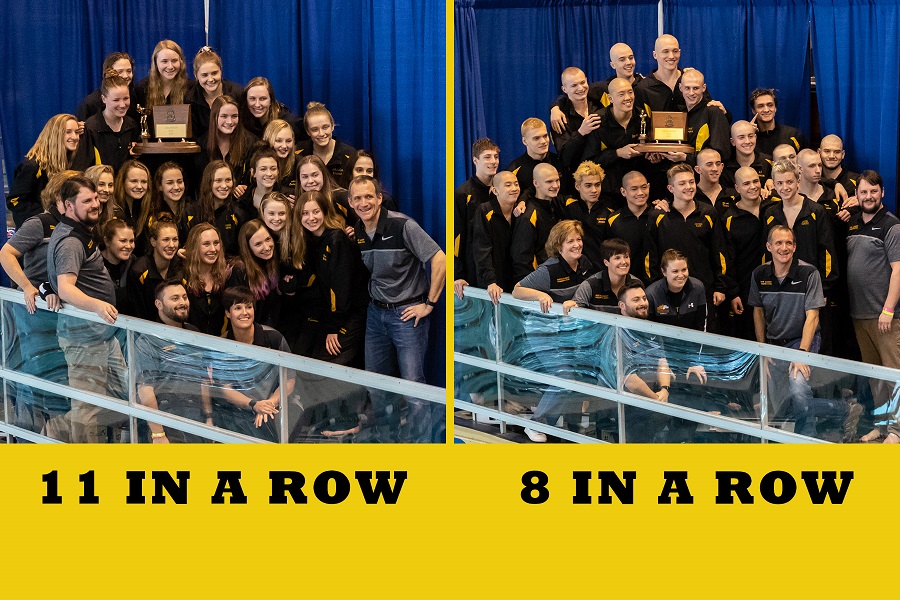 Tigers Continue Dominance, Extend Streak Of WPIAL Titles
The North Allegheny boys and girls swim team extended an impressive run of WPIAL championships by closing out another championship on day two. The girls scored 313 points to best the next closest competitor of Mt. Lebanon. This was the girls 11th consecutive WPIAL title for the Lady Tigers and 23rd overall. The 11 WPIAL titles in a row equals Oakland Catholic for most consecutive, who won 11 straight from 2000-2010. The NA boys scored 450 points in beating second place finisher Upper St. Clair. This was the boys' eighth consecutive WPIAL crown and 15th overall.
The NA boys started strong, placing four swimmers in the top eight in the 100 Free. Jack Wright took second place, Branko Kosanovich third place, Joel Songer fourth and Tolik Borisov sixth. Ricky Mihm defended his title in the 500 Free, followed by John Ehling in second place and Josh Galecki in fifth place. In the 100 Back, Ethan Song was the top NA finisher with his eighth-place showing. Jerry Chen finished second in the 100 Breast, with Jacob McCarran finishing sixth. The 400 Free Relay team of Galecki, Kosanovich, Borisov and Songer closed the meet by winning the final relay.

Molly Smyers started the girls off with her victory in the 500 Free. Olivia Kisow finished fourth in the event. Torie Buerger then followed with a win in the 100 Back. The girls also finished their portion of the meet off with a win. Smyers, Mary Flavin, Lila McGrath and Buerger touched first in the 400 Free Relay.

The state qualifiers will swim in the PIAA Championships at Bucknell University on Friday, March 15 and Saturday, March 16. The meet begins each day at 8 a.m.