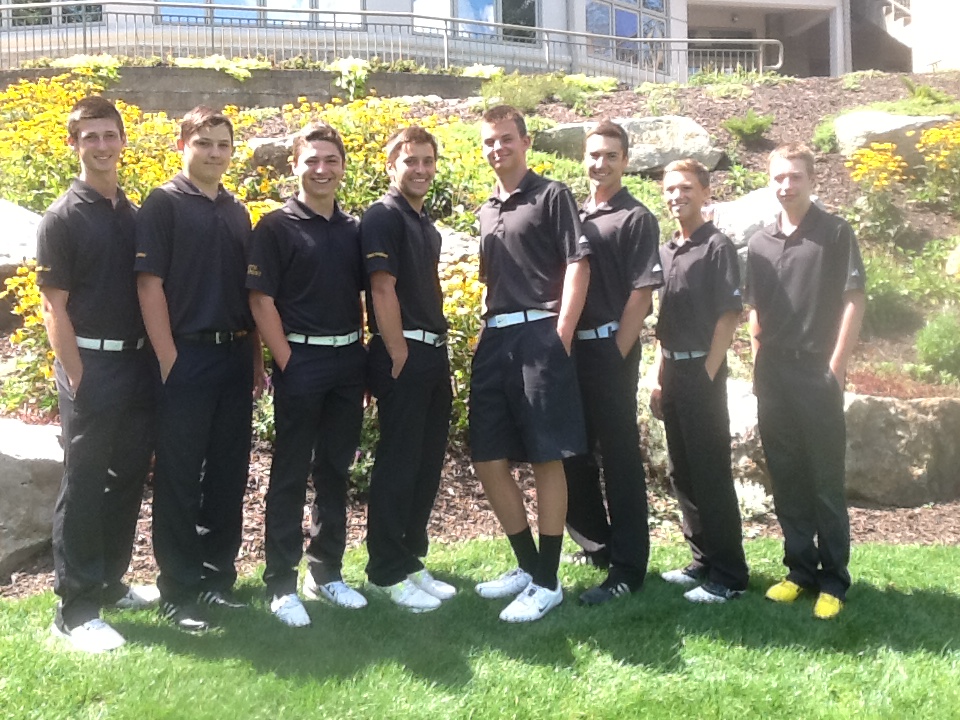 Tigers Cruise Past Indians
North Allegheny won in a landslide over the North Hills Indians on Wednesday afternoon by a 191-242 decision in Section 3-AAA.
Sophomore Ryan Dougherty led the scorecard by shooting a 36 at the Par 35 course at Diamond Run. Martin Lazzaro followed with a 37 and Kyle Dewey shot a 38. Josh Huhn followed closely behind with a 39.  Senior Nick Longo contributed with a 41 and David Mrazik finished with 44 strokes. For the Indians, Johnny Stuckert led with a 43 in an otherwise dismal day for North Hills.
The Tigers sit at 5-3-1 overall and 4-1 in the section with the victory.  North Allegheny returns to action on Tuesday at Seneca Valley at 3:30 pm.
Match Summary

NORTH ALLEGHENY - 191
NORTH HILLS - 242


NORTH ALLEGHENY
SCORE
NORTH HILLS
SCORE
Martin Lazzaro
37
Johnny Stuckert
43
Kyle Dewey
38
Nick Smith
45
Ryan Dougherty
36
Andrew Paulauskas
50
Josh Huhn
39
Scott Brown
56
David Mrazik
44
Jordan Kissmer
48
Nick Longo
41
Nathan Schilpp
60
TOTAL
191
242
Noah Wessel
42
Ben Holdorf
50
Joe Fitzgerald
40
Andy Buck
45