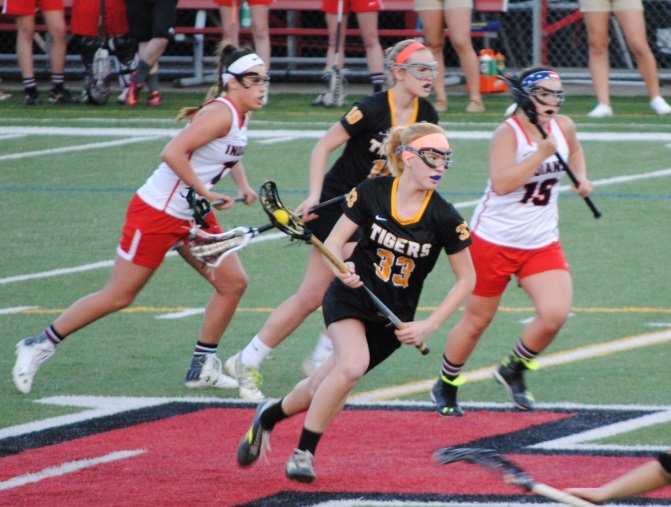 Tigers Dealt Road Loss At Quaker Valley
North Allegheny traveled to Quaker Valley for a chilly Thursday night game and sustained a 21-2 defeat. It was a tough night for the Lady Tigers, but NA avoided the shutout thanks to goal by Paige Jones in the first half that was assisted by Ryley McClellan. The Tigers added another goal in the second half courtesy of Courtney Heinl that was assisted by Caroline Palguta.
North Allegheny falls to 2-10 overall and 1-9 in Division, Section 2. Quaker Valley improves to 12-3 overall and 9-2 in the section. The Tigers visit Pine-Richland on Monday night.