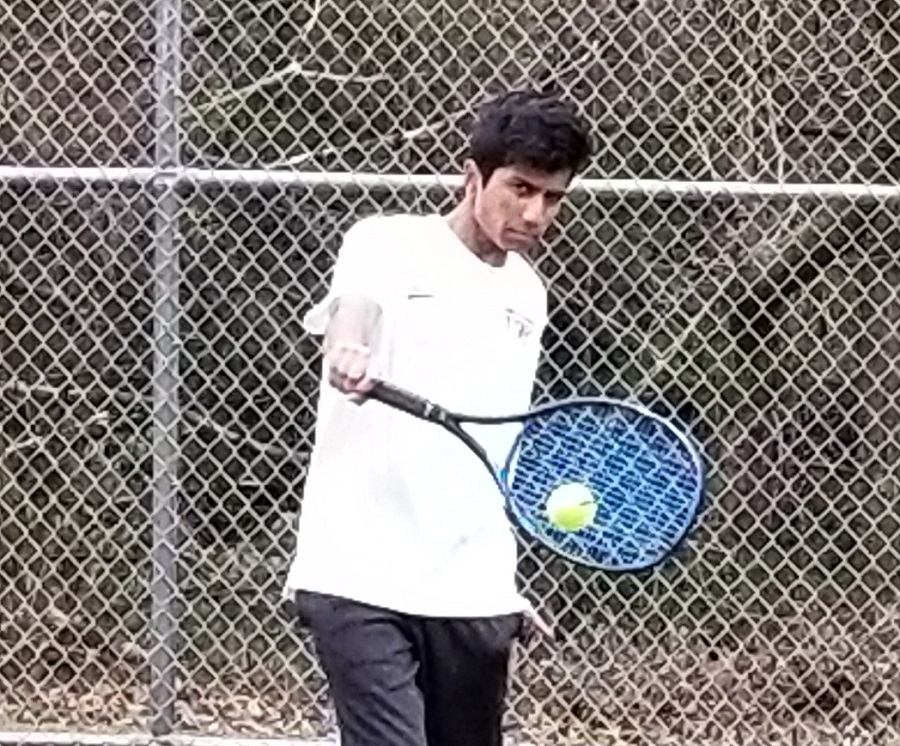 Tigers Defeat Butler in Section Contest
The Tigers hosted the Golden Tornado of Butler Area Wednesday afternoon sporting a heavily modified line-up and prevailed with a 3-2 win.
Junior Sanjit Beriwal made his season debut at number three singles and took his match in straight sets.  Freshman Atharva Sumant played his first singles match of the year at the 2nd position and also won in convincing fashion. Playing at number one singles for the first time in his varsity career, junior Ethan Vodovotz clinched the contest for the Tigers without losing a game in his match.  Sophomore Krishna Naik teamed up with freshman Danny Lee, making his first varsity start, at number one doubles.   Senior Alex Vlad teamed up with fellow senior Manav Kathir, making his first varsity start, at number two doubles.  Both doubles teams played fiercely contested matches.  The win bumps the Tigers' record to 7-0 overall, including a 3-0 mark in Section 2 play.
The Tigers return to action Friday afternoon in an exhibition match as they host the Central Catholic Vikings. The starting time is scheduled for 3:30 PM on the NASH courts.
Match Summary – 03/27/19
North Allegheny—3  Butler Area–2
Singles
#1 Ethan Vodovotz (NA) def. Asa Arington (B) 6-0, 6-0
#2 Atharva Sumant (NA) def. Jake Zangas (B) 6-1, 6-0
#3 Sanjit Beriwal (NA) def. Jake Steele (B) 6-0, 6-0
Doubles
#1 Trevor Bell/Tyler Bell (B) def. Danny Lee/Krishna Naik (NA) 6-2, 4-6, 7-6 (9-7)
#2 Trevor Gahagan/Chris Zidek (B) def. Alex Vlad/Manav Kathir (NA)  7-5, 3-6, 7-6 ((9-7)