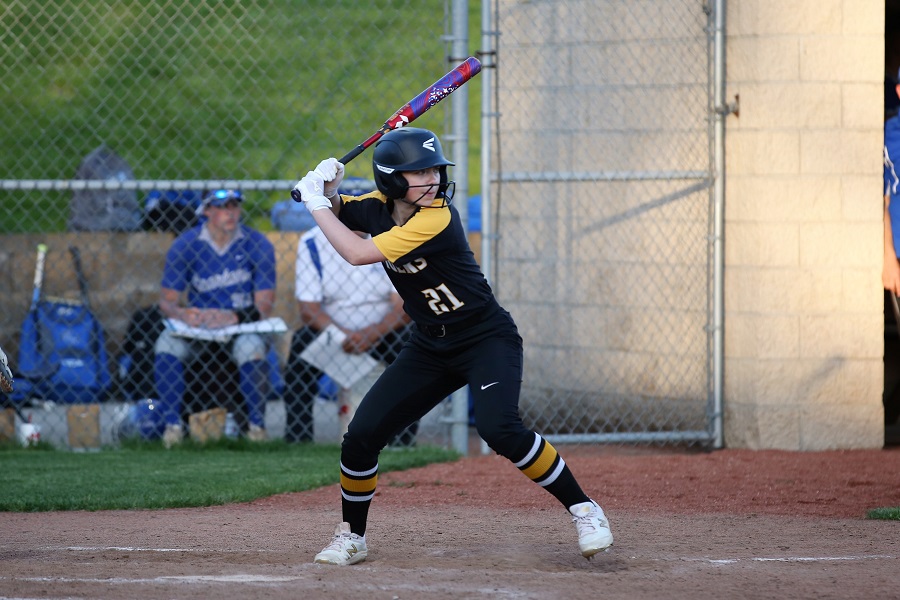 Tigers Drop Close One At Penn-Trafford, 4-3
North Allegheny lost to Class 5A opponent Penn Trafford, 4-3, in a close game that came down to the bottom of the seventh inning with two outs.
The game remained scoreless until the bottom of the second inning when Penn Trafford put two runs on the board with four straight singles.  A spot-on throw from sophomore right fielder Carlyn Vaupel caught a runner attempting to advance to second; although the second run of the inning scored, it ended the inning and the offensive momentum for the Warriors.
The Tigers answered back in the top of the third when senior Alaina Whipkey led off with a solo homerun over the center field fence. The score remained 2-1 in favor of the Warriors until the fifth inning when North Allegheny took the lead. Freshman McKenna Rowlands started the action with a hard-hit single to center field.  Rowlands then stole second, and was advanced to third on a single by senior Reagan Deitrick. With two outs and runners on second and third, sophomore pinch hitter Anne Melle doubled, scoring both runners and giving the Tigers a 3-2 lead.
The Warriors fought back, scoring the tying run in the bottom of the sixth inning. The Tigers' offense threatened in the top of the seventh when Deitrick singled to center field, finishing the day 2-for-4 at the plate. However, the score remained 3-3 into the bottom of the seventh.
Freshman Sammy Plotsko led the defense on the mound, throwing 6.2 innings for the Tigers. She held the hard-hitting Warriors to eight hits and struck out one. Melle came in with two outs in the seventh, but was unable to retire Cameron Ponko, who hit in the final run to win the game 4-3.
The Tigers now have an overall record of 10-8.  They will host the Shaler Titans tomorrow night at 7:00 p.m.
Box Score - Softball vs. Penn-Trafford - 05/11/2022
| Score by Innings | 1 | 2 | 3 | 4 | 5 | 6 | 7 | R | H | E |
| --- | --- | --- | --- | --- | --- | --- | --- | --- | --- | --- |
| North Allegheny | 0 | 0 | 1 | 0 | 2 | 0 | 0 | 3 | 7 | 2 |
| Penn-Trafford | 0 | 2 | 0 | 0 | 0 | 1 | 1 | 4 | 10 | 3 |
WP - McKenzie Rapp LP - Sammy Plotsko (3-4)