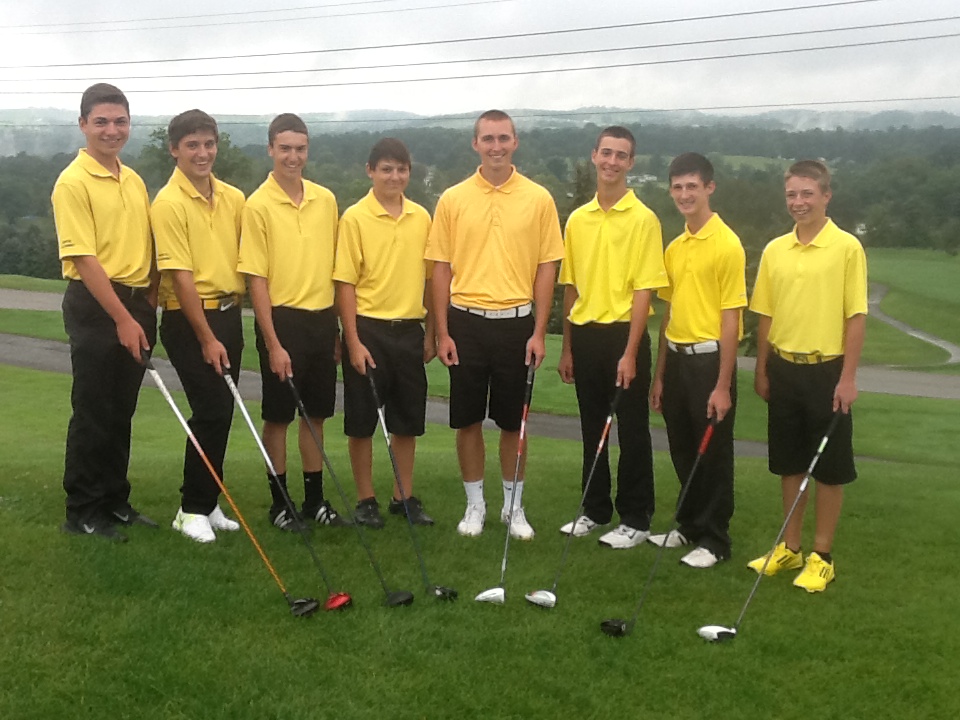 Tigers Edge Past Central Catholic In Stunner
The North Allegheny Boys Golf Team opened the 2013 season with an upset, stunning the Central Catholic Vikings on Wednesday afternoon, 196-197. A year ago, the Tigers handed the Vikings their only loss in several seasons and NA repeated that trend by edging Central Catholic at a pristine conditioned Diamond Run Golf Course.
A crop of young Tigers, freshmen Ryan Dougherty, David Mrazik and Chris Cato, all performed well to help lead the charge. Dougherty and Mrazik shot a 39 each, while Cato followed with a 40. North Allegheny's lone senior, Mike Sudo, paced the team by shooting a 37. Juniors Martin Lazzaro and Josh Huhn shot a 41 and 43, respectively.
The impressive victory gives North Allegheny a 1-0 mark to begin the year. The Tigers will face Mt. Lebanon and Hampton this afternoon in a tri-meet at Diamond Run, beginning at 3:30 pm.
Match Summary

NORTH ALLEGHENY - 196
CENTRAL CATHOLIC - 197
NORTH ALLEGHENY
SCORE
CENTRAL CATHOLIC
SCORE
Josh Huhn
43
Brent Rodgers
37
Ryan Dougherty
39
Jake Smithco
42
Martin Lazzaro
41
Nick Cuny
37
Chris Cato
40
Matt Del Rosso
41
Mike Sudo
37
Bill Boehner
40
David Mrazik
39
Jesse Yeckel
42
TOTAL
196
197