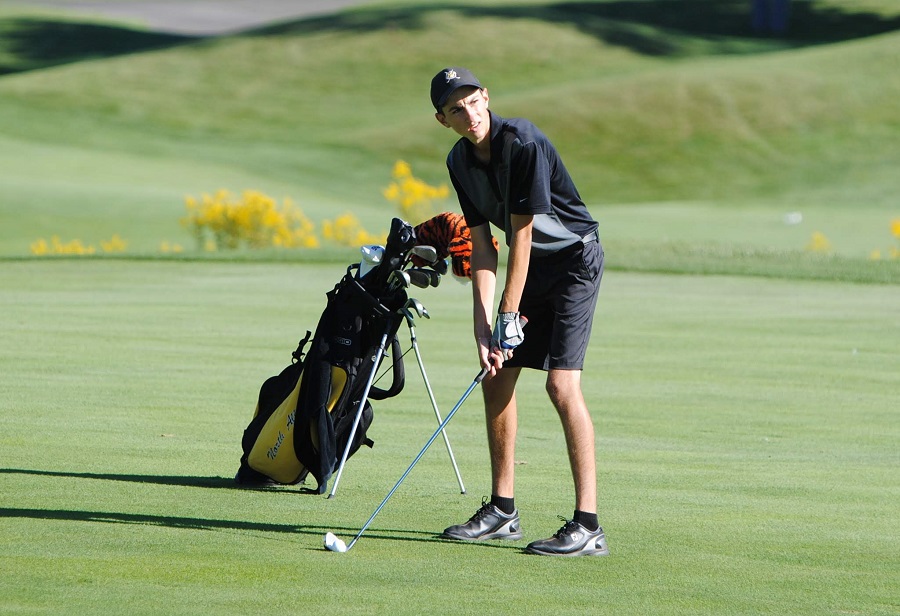 Tigers Edged By Blue Devils In Opener
The North Allegheny boys' golf team opener the 2020 season against Mt. Lebanon and fell in a closely-contested non-section affair, 207-208. Both teams had to contend with wind speeds in excess of 30 miles per hour, which made for a tough day on the course.
North Allegheny was led by senior Adam Steinmetz with a team-low score of 40. Peter Canovali and Mike DeLucia each shot a 41, while Portland Canovali and J.J. Dopkosky each chipped in with a 43. The Blue Devils were paced by Nico Renton's 39.
The Tigers look to bounce back in the section opener at Seneca Valley on Tuesday at 3:30 p.m.
Match Summary
MT. LEBANON - 207
NORTH ALLEGHENY - 208

NORTH ALLEGHENY
SCORE
MT. LEBANON
SCORE
Peter Canovali
41
Callen Wilcox
40
Adam Steinmetz
40
Collin Barrett
44
Portland Canovali
43
Brian Wilke
47*
J.J. Dopkosky
43
Nico Renton
39
Mike Delucia
41
Hollis Whalen
40
Collin Wang
46*
Zach Dyke
44
TOTAL
208
207