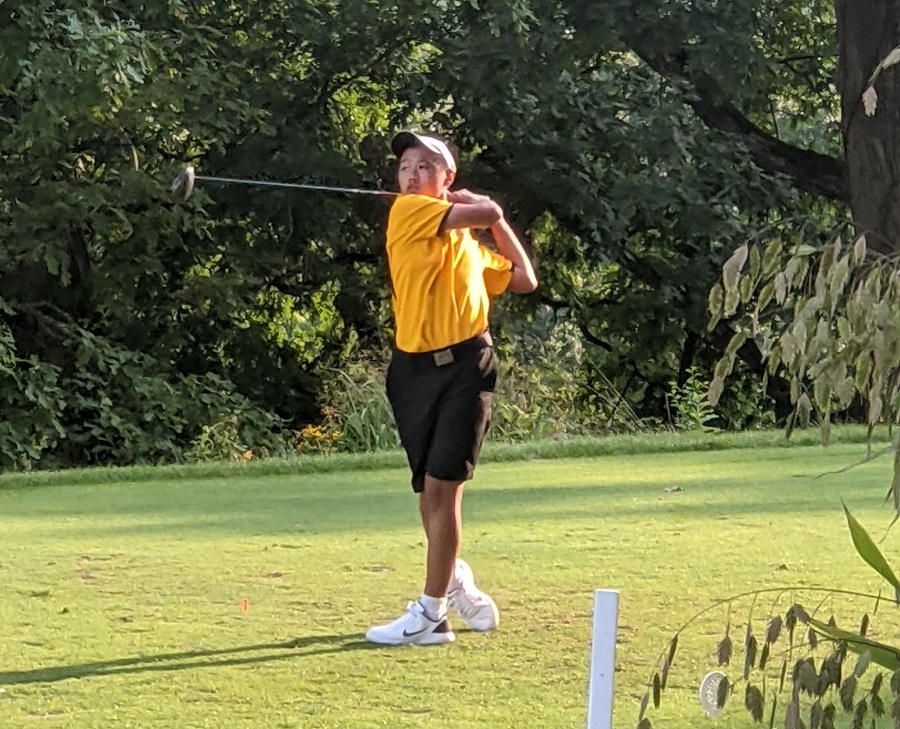 Tigers Edged By Planets
The North Allegheny boys' golf team visited Butler Country Club on Thursday afternoon and dropped a narrow 201-205 decision to the Mars Planets.
The Tigers were led by Chris Hoffman, who shot a team-best 38. Junior Ethan Byrne carded a 40, followed by Dylan Fitzgerald and Collin Wang, who shot a 40 and 41, respectively. Sophomore Jake Watterson checked in with a 44. Mars was paced by Blake Bertillo's low score of 37.
North Allegheny drops to 3-3 overall and 2-2 in section play. The Tigers will host Butler on Tuesday.
Match Summary
MARS - 201
NORTH ALLEGHENY- 205
NORTH ALLEGHENY
SCORE
MARS
SCORE
Chris Hoffman
38
Blake Bertillo
37
Ethan Byrne
40
Ryan Steigerwald
40
Dylan Fitzgerald
41
Raghav Kalbhor
41
Collin Wang
42
Lucas Kuremsky
42
Jake Watterson
44
James Bromley
41
TOTAL
205
201
Flynn McGuirrin
48
Max Weaver
42
Joe DeJonckheere
46