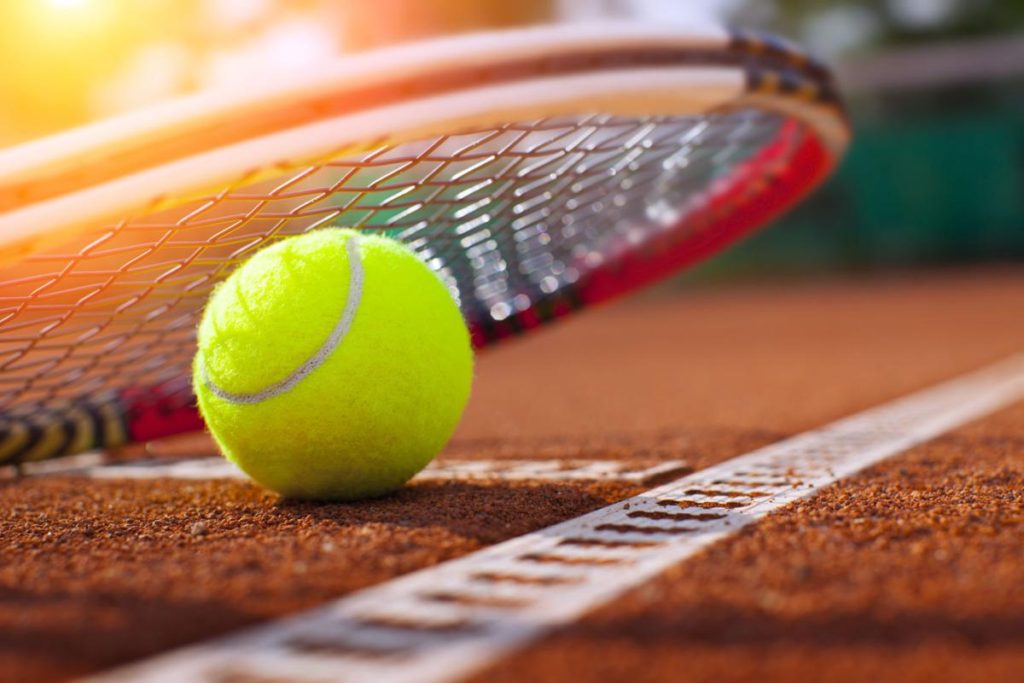 Tigers Fall Short to Upper St. Clair, 3-2
Playing shorthanded again, the Tigers were edged 3-2 by Upper St. Clair in an exciting exhibition contest on the NASH courts Friday afternoon.  Down two starters, the Tigers played aggressively, enthusiastically and with plenty of smarts in each individual match but fell just short.
Setting the tone for the Tigers was junior Manas Kathir who captured one of the two team points at number one singles.  He controlled USC's #1 player, Dev Patel en route to a dominant 6-2, 6-4 win.  The first doubles team of junior Sri Bellamkonda and sophomore Amit Bhandari took an exciting three set contest.  Evened up at 6 games apiece and into a tie break, the NA duo trailed 6-3.  They then fired off five consecutive points to win the first set tie break 8-6.  After losing a three game lead and the second set, Bellamkonda and Bhandari bounced back to dominate the 3rd set at 6-2.  The number two doubles duo of seniors Milun Jain and Atharva Sumant also played a suspenseful three-setter.  Spotting USC a one set lead, the two seniors found themselves down 5-4 and on the ropes.  They fashioned a comeback to tie at 6-6, forcing a tie break that they won handily, 7-4.  The momentum did not continue for them in the third set, allowing USC to escape with the narrow win.  Seniors Raj Ginde and Arnav Ranade played strongly at number two and number three singles, respectively.  A special shout out to the outstanding turnout and enthusiastic support of the NA student body for the Tigers' home matches this season.
With the loss, the Tigers fall to 1-3 on the season.  They open Section 2 play Monday afternoon on the road versus the Seneca Valley Raiders.  Match time in Harmony, PA is scheduled for 4 PM.
Match Summary – 03/18/2022
Upper St. Clair 3, North Allegheny 2
Singles
#1 Manas Kathir (NA) def. Dev Patel (USC) 6-2, 6-4 
#2 Ronan Gibbons (USC) def. Raj Ginde (NA) 7-5, 6-4
#3 Daniel Wang (USC) def. Arnav Ranade (NA) 6-1, 6-2
Doubles
#1 Raj Ginde/Srivatsa Bellamkonda (NA) def. Ben Bordenstein/Ari Plutko (USC) 7-6 (6), 4-6, 6-2
#2 Audi Markose/Trevor Lamb (USC) def. Atharva Sumant/Milun Jain (NA) 6-2, 6-7 (4), 6-3